David Macdonald, MD
Hospice and Palliative Care Physician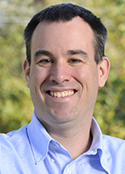 Dr. Macdonald joined Care Dimensions in 2017 as a full-time hospice and palliative care physician. He is focused on managing the care of hospice patients and providing palliative care consultations for pain management and quality of life issues for patients with advanced illness.
Prior to joining Care Dimensions full time, he had served in a part-time capacity at the Kaplan Family Hospice House since 2016. From 2010 to 2017, Dr. Macdonald was an inpatient hospital medicine specialist at Lahey Clinic Hospital, rising to the division chief of hospital medicine for Lahey's Beverly and Addison Gilbert hospitals in 2014. In that position, he focused on the management of medical staff and the quality of the inpatient care experience.
Dr. Macdonald is board certified in internal medicine and is a graduate of the Ross University School of Medicine. He is an instructor for the Harvard Palliative Care Medicine Fellowship Program.