Helena Thornley, MD, HMDC
Hospice and Palliative Care Physician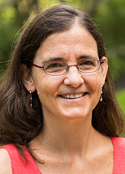 Dr. Thornley joined Care Dimensions in 2017 as a full-time hospice and palliative care physician. She works with an interdisciplinary team and manages the care of hospice patients in the Greater Boston/MetroWest area and at the Care Dimensions Hospice House in Lincoln.
She is board certified in hospice and palliative care and as a hospice medical director. She received her medical degree from King's College School of Medicine at London University in the United Kingdom. She completed a three-year residency in pediatrics at Boston City Hospital and a one-year fellowship in pediatric pain and palliative care at Memorial Sloan-Kettering Cancer Center in New York.