Mark Messenger, MD
HomeMD Medical Director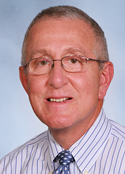 Mark Messenger, MD, is the medical director of the Care Dimensions HomeMD primary care program, providing care to medically fragile patients in their home in select communities on the North Shore. Prior to joining Care Dimensions, Dr. Messenger had a lengthy career as a primary care/internal medicine physician. Throughout his career, he has provided home visits to patients wherever they call home. His practice has been dedicated exclusively to home-based primary care since 2007.
Dr. Messenger is board certified in internal medicine and is a diplomat of the American Board of Internal Medicine. He is a graduate of the Sophie Davis Center for Biomedical Education at CCNY and Mount Sinai Medical School. He is a member of the medical staff at North Shore Medical Center and Lahey Beverly Hospital. He is dedicated to giving back to his community and is currently the president of Temple Shirat Hayam in Swampscott and a member of the Board of Directors of Lynn-based community food program, My Brother's Table, where he has previously served as president three times.