Mary Valliere, MD
Hospice and Palliative Care Physician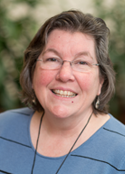 Dr. Valliere joined Care Dimensions in September 2014 as a hospice and palliative care physician focused on managing the care of hospice patients and providing palliative care consultations for pain management and quality of life issues for patients with advanced illness.
Prior to joining Care Dimensions, Dr. Valliere was a consultant for the expansion of MOLST (Medical Orders for Life Sustaining Treatment) in Massachusetts.
Board eligible in hospice and palliative medicine, she is a graduate of the University of Massachusetts Medical School, where she is an assistant professor of medicine.