Robert Taylor, MD, FAAHPM, FAAN
Associate Medical Director, Greater Boston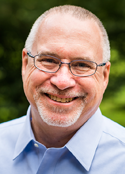 Dr. Robert Taylor joined Care Dimensions in 2017 as the associate medical director, Greater Boston. Based in our Waltham office, he oversees physicians in our Greater Boston service area and cares for patients at the Care Dimensions Hospice House located in Lincoln on the Waltham line. He also helps develop clinical programs and expands Care Dimensions' outreach to professional health care organizations through educational activities and relationship building.
Dr. Taylor is board certified in hospice and palliative medicine (HPM) and is a fellow of the American Academy of Hospice and Palliative Medicine, and the American Academy of Neurology. He comes to Care Dimensions from The Ohio State University (OSU) College of Medicine and The OSU Wexner Medical Center in Columbus, OH, where he was an Associate Professor of Neurology, Associate Professor of Clinical Medicine, and Director of Clinical Ethics. He was the founding Director of the OSU Palliative Care Program from 2007 to 2015, and also established the OSU HPM Fellowship program. Previously, from 2001-2006, he was Medical Director of the Palliative Care Program at Mount Carmel Health System in Columbus, OH, where he helped establish the Palliative Care Leadership Centers program to mentor other organizations in developing PC programs.
A graduate of The Ohio State University College of Medicine, he completed his residency in neurology at Dartmouth-Hitchcock Medical Center in Lebanon, NH. While working with patients who had suffered strokes, Parkinson's disease, ALS, and other advanced illnesses that affected their neurological functions, Dr. Taylor became interested in medical ethics. He completed a fellowship at the University of Chicago's MacLean Center for Clinical Medical Ethics. Shortly after that, he was a Roxane Scholar in Palliative Care at the Cleveland Clinic Foundation.
Dr. Taylor has also served in multiple leadership roles in the American Academy of Hospice and Palliative Medicine (AAHPM), including serving on the Academic Medicine Task Force for several years. He has written numerous papers about HPM, clinical ethics, and neurology for professional medical journals and has presented on these and other end-of-life subjects at national and regional conferences.