Robert Warren, MD
Hospice and Palliative Care Physician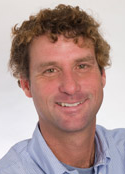 Since joining Care Dimensions in 2011, Dr. Warren has managed the care of hospice patients and provided palliative care consultations for pain management and quality of life issues for patients with advanced illness. For seven years, he also served as the assistant medical director of hospice and the medical director of palliative care. Prior to joining our team, Dr Warren served as medical director at VNA Hospice of Philadelphia, Pennsylvania, while also serving as an attending physician of the palliative care service at Temple University Hospital. Previously, Dr. Warren was the medical director for Montgomery Hospice and section director of palliative medicine at Montgomery Hospital in Norristown, Pennsylvania. Before transitioning the focus of his practice to hospice and palliative care, Dr. Warren was a practicing family physician and geriatrician.
Dr. Warren is board certified in hospice and palliative care medicine, geriatrics and family medicine. He completed a geriatric fellowship at Temple University Hospital in Philadelphia, Pennsylvania, and his family practice residency at Montgomery Hospital in Norristown, Pennsylvania. He received his medical degree from Temple University School of Medicine. Dr. Warren is an instructor for the Harvard Palliative Care Medicine Fellowship Program.