In the News
August 11, 2020

Is Hearing Indeed the "Last To Go"?
New research supports the belief that patients who are actively dying can still hear, even in the hours leading up to death.
The study, conducted by the University of British Columbia and St. John Hospice in Vancouver, Canada, measured brain activity of hospice patients who were no longer able to show responses (patients had earlier consented to the study). Researchers found that when exposed to tones or voices, many patients had brain activity that mimicked what you'd find in a healthy, typically responsive person.
"It's wonderful to have this new research using neurophysiological measures," said Care Dimensions Creative Arts Therapy Coordinator Li Kynvi. "All of us music therapists have observed directly and repeatedly that in the last hours of life people are still responsive to sound (music, voices), but these responses are very subtle and can be missed because patients are no longer able to choose to show their responses. We observe it in the raising of eyebrows, the color change and subtle changes in faces, small movements in mouths or hands, changes in breath."
Li hopes medical teams will share the results of the study with families and caregivers, letting them know that even if their loved one appears unresponsive, it doesn't mean they're not aware of their surroundings.
"At the hospice houses, we often speak with families who decline music therapy for their loved one who nearing the very end of life, and appears comatose, saying, 'There's no point. They can't hear you anyway.' We've also observed patients becoming subtly agitated when people are speaking about them in the third person, or when the television is left on thoughtlessly."
The research highlights the importance of sounds in the final days and hours of a patient's life. Even if the person is unable to show their response, friends and family members can hopefully be comforted by the fact that their messages are still getting to their loved one.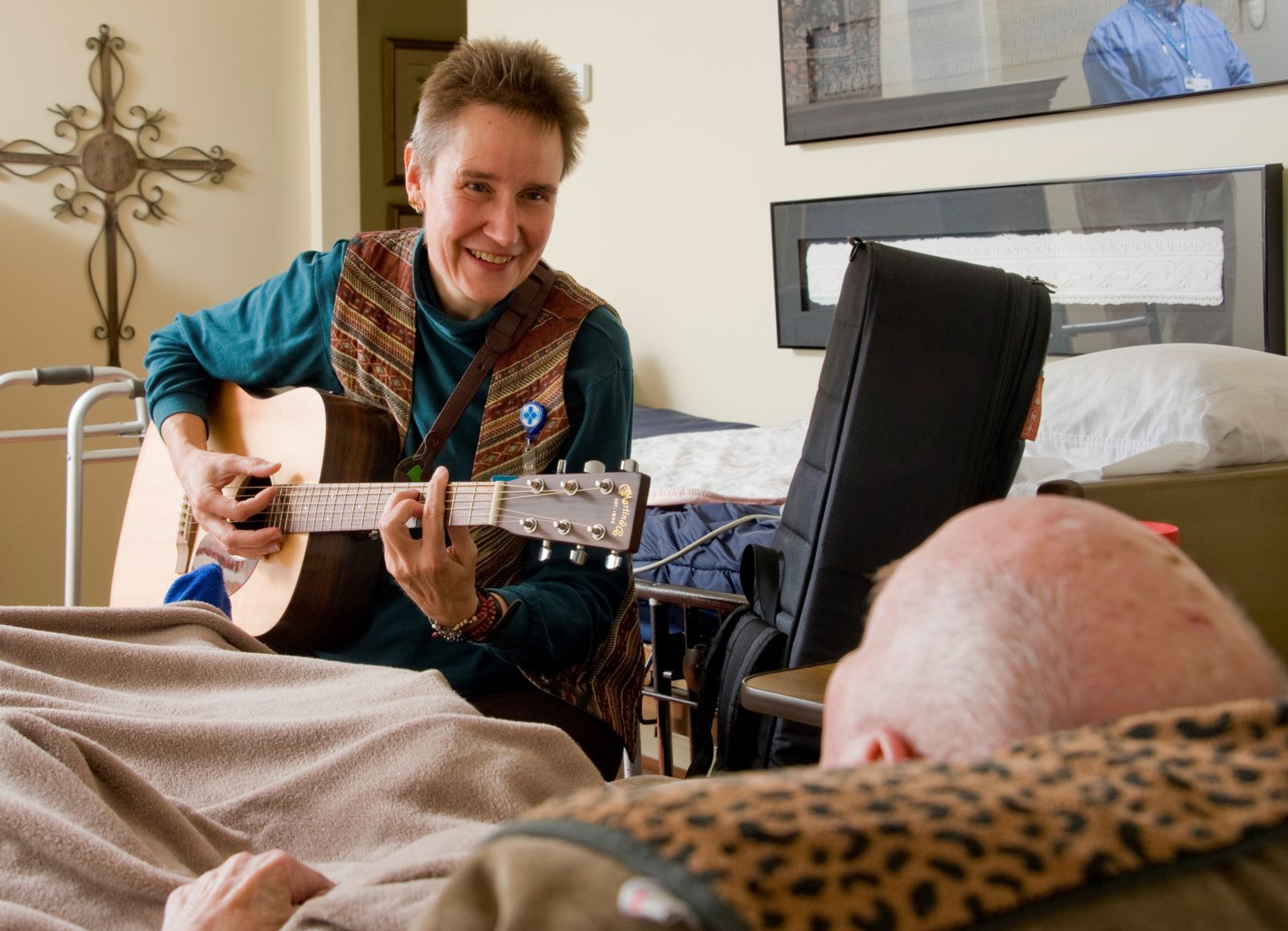 Care Dimensions Creative Arts Therapy Coordinator Li Kynvi provides music therapy for a hospice patient.