News Releases
February 18, 2016

Barbershop Quartet serenades patients at the Kaplan Family Hospice House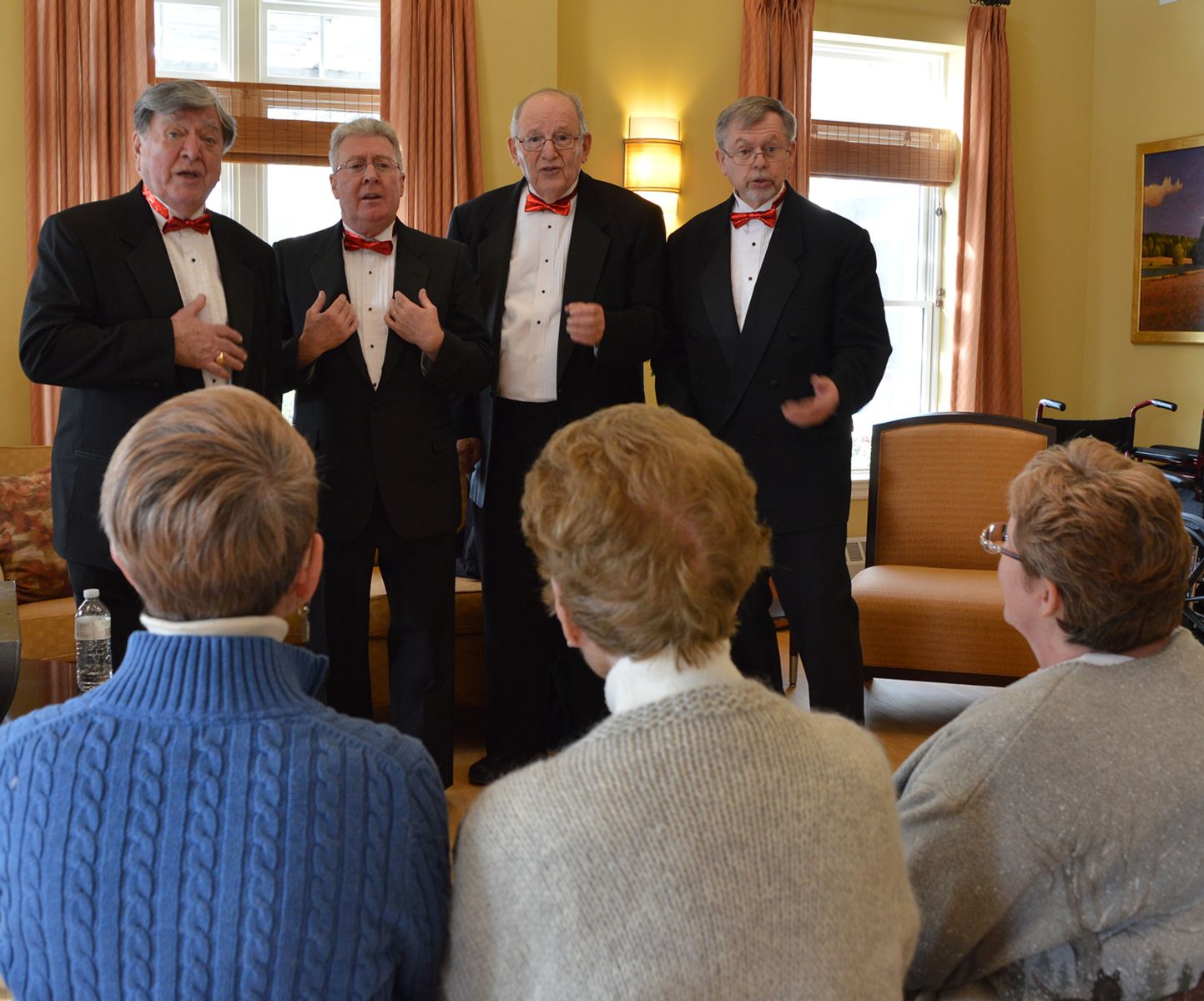 The Essex County 4, a barbershop quartet, serenaded patients and staff at the Kaplan Family Hospice House recently. Pictured (l-r, facing) are group members Fran Page, Steve O'Connell, Irwin Cohen and Charles Coogan.
DANVERS Mass. — Patients, families and staff at the Kaplan Family Hospice House, a program of Care Dimensions, were treated to a recent visit by The Essex County 4, a barbershop quartet with over 57 years of combined singing experience and talent. The quartet serenaded patients with their renditions of Paper Moon and By My Side, while also taking requests.

Care Dimensions is largest hospice provider to adults and children with advanced illness in Massachusetts. As a non-profit, community-based leader in advanced illness care, Care Dimensions provides comprehensive hospice, palliative care, grief support and teaching programs in more than 90 communities in Eastern Massachusetts. Founded in 1978 as Hospice of the North Shore, Care Dimensions cares for patients – in their homes, in long-term care and assisted living communities, in hospitals and at our Kaplan Family Hospice House – throughout all stages of advanced illness. To see a video of the performance, visit www.CareDimensions.org/youtube.
Care Dimensions Hospice House Video Tour
The Care Dimensions Hospice House, located in Lincoln on the Waltham town line, is a gracious and private home-like setting for patients who need hospital-level care for complex pain and symptom management. To learn more, call our Referral Center at 888-287-1255.