News Releases
October 27, 2017

Dementia Care Advocate Draws Crowd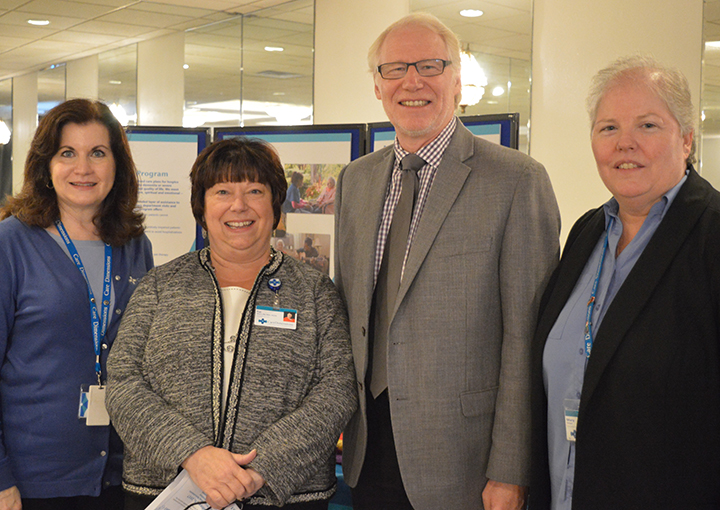 Dr. G. Allen Power with Care Dimensions staff: (l-r) Lyn Skarmeas, VP of Business Development,Pat Ahern, President and Mary Crowe, Education Specialist at Danversport.
In October, Care Dimensions welcomed close to 200 attendees to a powerful presentation titled Dementia Beyond Disease by Dr. G. Allen Power. An author, advocate, board certified internist and geriatrician, Dr. Power challenged the audience of healthcare professionals to evaluate their attitudes, expectations, and approaches to caring for people living with dementia and encouraged them to embrace new ways of thinking that will lead to better solutions across all types of care settings.
Dr. Power is the author of Dementia Beyond Disease: Enhancing Well-Being and Dementia Beyond Drugs: Changing the Culture of Care. Care Dimensions offers more than 50 professional contact hour and non-contact hour courses for healthcare professionals on a wide range of topics. To learn more about these programs visit www.caredimensions.org/healthcare-professionals.

Care Dimensions Hospice House Video Tour
The Care Dimensions Hospice House, located in Lincoln on the Waltham town line, is a gracious and private home-like setting for patients who need hospital-level care for complex pain and symptom management. To learn more, call our Referral Center at 888-287-1255.