Featured Story
Hospice Provides Acceptance and Comfort for LGBT Patient Without Support System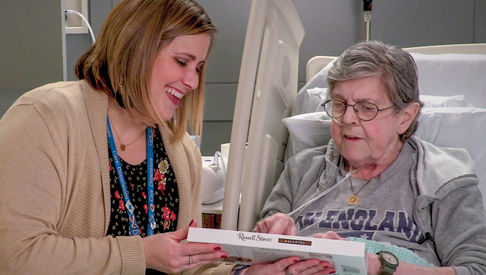 Joan Casey came to the Care Dimensions Hospice House in Lincoln, MA, with chronic obstructive pulmonary disorder (COPD) and no support system. While at the hospice house, she talked about the sense of community and belonging she received there.
While our website will give you a better understanding about hospice care and the services that Care Dimensions provides, no one can tell the true story quite like our patients, families and staff. We encourage you to take a moment and read their stories and watch our videos.
You'll be forever changed as you learn about life's difficult final journey and the amazing patients, caregivers and staff who've embarked on the experience together.