10 Tips for Coping With Loss During the Holidays
Posted on November 20, 2018 by Sandra Yudilevich Espinoza, Ph.D., LICSW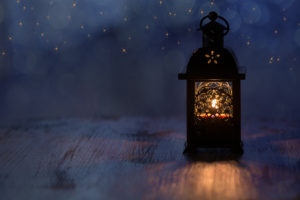 For years after my partner Robert died, my emotions seemed to take on a life of their own. Starting at the run-up to the anniversary of his death (August), and crescendoing during the holidays, memories of our life together were heightened and ever-present. Everything I heard and saw reminded me of Robert and the fact that he was no longer present.
The holidays are extolled as a time for being with loved ones; the last thing I wanted to do was be with other people, including, at times, my family. Carols resound with words that speak to comfort and joy; the feelings I least welcomed were happiness or joy.
If you have lost a loved one, recently or more distantly, you may approach the holiday season with anxiety and dread. It may be very difficult to imagine enjoying the holidays ever again. Or you may, at times, even feel like you are being overwhelmed by the depth of your emotions—all while you grapple with the responsibilities with which you are faced.
Coping with grief at holiday season
How do you cope? The good news is there is no one right way. What follows are suggestions for coping with the holidays as you wonder how you will get through them without your loved one. Do what feels right for you and your family. Most importantly, remember to BREATHE.


Others may not always understand your decisions; that is OK. Remember that there is no right or wrong way to cope with loss.


If there are circumstances that you do not feel ready to handle, it is OK to avoid them. Try not to isolate yourself, however.


Be gentle with yourself. Give yourself permission to listen to your heart and only do those things that feel right.


Allow yourself to feel balance, if you can, between time alone and planned activities with others, keeping them short if need be.


Plan to spend time with people you enjoy and who can accept your sadness as well as your joy.


Allow some time for solitude, for remembering your loved one. Do it in a way that honors the person and your relationship with them. If you have children, include them in the planning. Options for activities include: lighting a candle in memory of your loved one; observing a moment of silence before dinner; have each individual present share a cherished memory of the person who has died.


Have a family meeting prior to the holiday to discuss everyone's needs.


Know that it is OK to make your needs known to people. Those who care about you really do want to help but often aren't sure how.


Remember that children who have lost someone need consistency to feel safe. If you plan to make some changes in routines, try to present these as something "fun" you're going to be doing, instead of something that is simply not going to be happening this year.


Make shopping lists. When you are having a "good day," take out the list and go shopping. You'll be able to accomplish much more in a shorter amount of time and with less uncertainty. Consider simpler shopping methods, such as ordering online or from catalogues, or buying gift certificates.
If you are not grieving, but care about someone who is, consider the following:


Don't assume people want to be left alone during difficult times. Invite them to the various activities that make up the holidays, to watch movies, shopping excursions, walks and hot chocolate, etc. If they decline, accept it, but then ask again at another time.


Be empathetic. They will not be themselves, may not have it in them to be cheerful. Rather than say, "Hey, it's the holidays, cheer up," say, "We love you, we get it, we are here for you."


Do something for the person/family. Cook them something, spend time with them, send them a card, or call them; whatever feels right given your level of relationship to them.
You are not alone. Please see our Bereavement Calendar for information on workshops and other sources of support.
Watch the "Coping With the Holidays" episode of our cable television program, Timing is Everything.
[ ]
Subscribe
Enter your email address to get
notified when new articles are published.
Search