How Hospice Volunteering Changes Lives
Posted on January 4, 2021 by Lisa Conti
Searching for a New Year's resolution that can enhance your well-being? Consider becoming a hospice volunteer with Care Dimensions.
A study published for the American Academy of Arts and Sciences concludes that volunteering in late life is associated with reduced risk of high blood pressure, improved health and well-being, delayed physical disability, enhanced cognition, and lower mortality.
Care Dimensions hospice volunteers share their stories
Care Dimensions volunteers often say, "I get more than I give" out of volunteering with hospice patients. Learn what this means for several of our volunteers: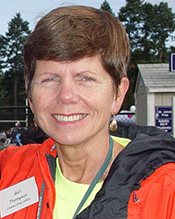 Gail Thompson of Peabody, MA, began her journey with Care Dimensions in 1980 as one of our first volunteers. She sought out hospice volunteering after witnessing her father-in-law die in severe pain due to cancer and without hospice help and "knew there had to be a better way." She reflects on her many years of interacting with Care Dimensions patients and families:
"Volunteering with hospice patients has changed my life. Each of my patients has taught me to live my life with my whole heart engaged. It's been my distinct pleasure to serve so many in their time of need." Read more of Gail's volunteering story.

Bill Brisk of Newton, MA, has been an elder law attorney for more than 40 years and sees hospice volunteering as a continuation of his work to help people live out their lives as they wanted. He first meets with a patient to understand their interests and how to make his hour with that person a good one. "In my work as a lawyer, I try to solve problems. These (patients) are not problems. I'm just trying to accept people as they are and give back to them," he says.
"Whatever I have done for the patients, they have done far more for me by welcoming me and helping me find positives where others might be immersed in negativity."
Read more of Bill's volunteering story.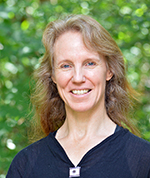 Meghan Gardner of Concord, MA, became a hospice volunteer to help ease people's suffering and make a difference, but she has found deep meaning and benefit from volunteering. "Every day I'm grateful for waking up. I can see in hospice the temporary nature of life. I don't need to have a traumatic experience to see that. It's a gift my patients give to me."
Megan adds, "I do experience sadness when a patient dies, but it teaches me to love and value the relationships I have even more than I already do. Ironically, the process of dying has taught me a lot about living – how to connect with everyone in my life in a way that allows me to be there, be present for them in the truest way possible."
Read more of Meghan's volunteering story.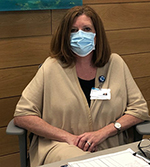 Sheila Curran of Westford is one of many volunteers who went from visiting patients in their homes to greeting visitors at one of Care Dimensions' two inpatient hospice houses during the COVID-19 pandemic. "I am motivated to keep volunteering because I know that we do make a difference in the hospice house, we are a friendly face when patients and families walk through that door the first time and all the other times they return," Sheila says.
"One of the biggest reasons I love volunteering at the house is my fellow volunteers," Sheila adds. "I have met some of the most amazing, caring and loving people you could ever meet and I am very blessed to have developed some wonderful new friendships."
Read about Sheila and other volunteers who serve at the Care Dimensions Hospice House and the Kaplan Family Hospice House.
Care Dimensions' next hospice volunteer training starts in early March. We expect in-person visits and the need for volunteers to increase in the spring as more of the population receives the vaccine against COVID-19. Learn more about becoming a hospice volunteer.
About the author
Lisa Conti is Senior Marketing Communications Specialist for Care Dimensions and manages its Voices of Care blog.
[ ]
Subscribe
Enter your email address to get
notified when new articles are published.
Search