One Brick. One Heartfelt Tribute.

Celebrate the life of someone you love by dedicating a brick in his or her name. Tribute bricks—inscribed with your loved one's name—line the walkways of the Garden of Remembrance at the Kaplan Family Hospice House. With its beautiful landscaping, the garden adds a lovely dimension to the Kaplan House's peaceful surroundings.
The Garden of Remembrance truly offers a way for you to make a meaningful memorial gift. As you honor your loved one, your gift supports the services provided at Kaplan House, helping us maintain our high standards of comfort and care for the patients and families we serve.
How to Inscribe a Brick to Honor Your Loved One
 
Print out our Brick Tribute Program brochure and fill out the tribute form
Mail the completed form along with your $1,000 donation for each brick to:
Care Dimensions
Attn: Brick Tribute Program
75 Sylvan Street, Suite B-102
Danvers, MA 01923
For more information about the Brick Tribute Program contact:
Annual Brick Dedication Ceremony
 
Each June we honor loved ones memories with a Brick Dedication Ceremony at the Kaplan Family Hospice House in Danvers. The 2017 ceremony will be held on June 17.
View photos from previous ceremonies
Learn More
 
Care Dimensions is a Non-Profit Organization
All fundraising proceeds support the Care Dimensions mission to provide comprehensive and compassionate support for children and adults with advanced illness, death and loss. As a 501(c)3 non-profit organization, all donations to Care Dimensions are fully deductible to the extent permitted by IRS guidelines. Our Federal Tax ID Number/EIN is 22-2873792.

Please Contact Us
We are always happy to speak with you about ways to support our mission.
Angela Rogalski
Director of Development Operations
978-223-9786
Giving@CareDimensions.org
To mail a donation (including donations for the Kaplan Family Hospice House), please send to:
Care Dimensions
75 Sylvan Street, B-102
Danvers, MA 01923
---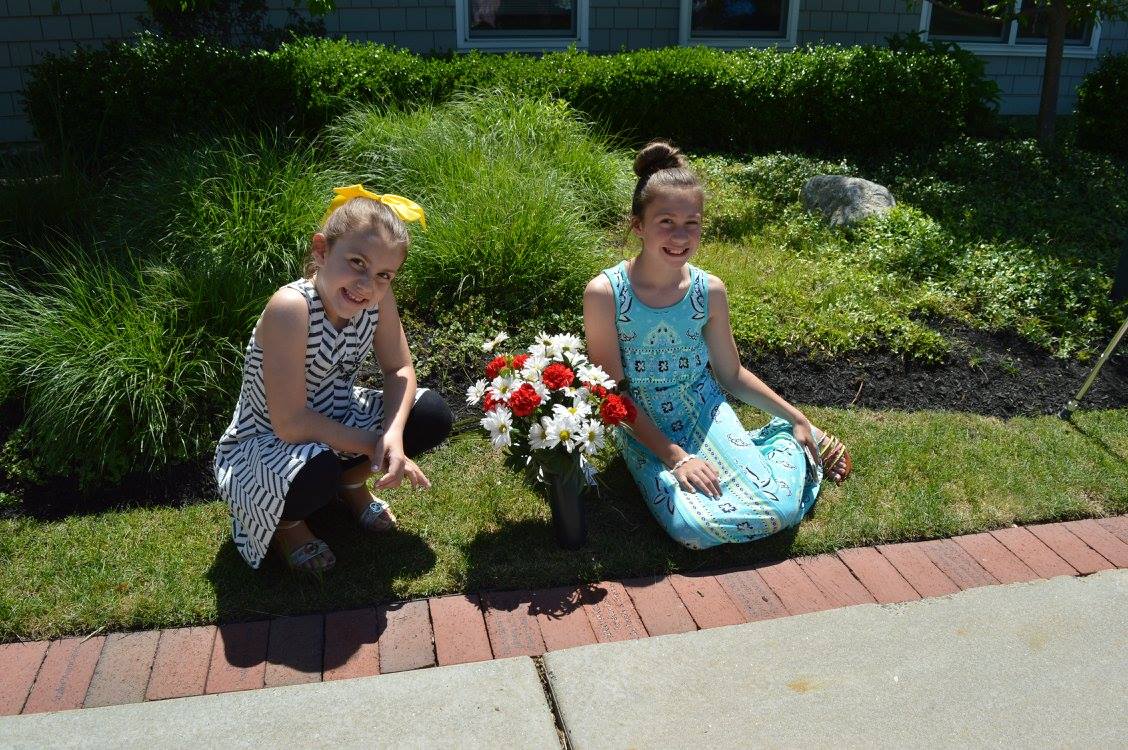 View photos
from our most recent Brick Dedication Ceremony held on June 17, 2017.