In the News
March 9, 2018

Care Dimensions' Staff Donate to Local Food Pantry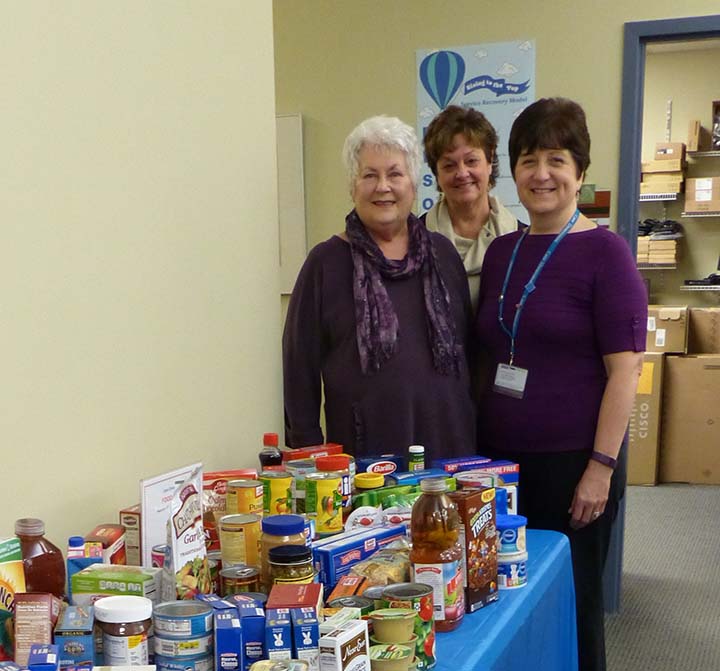 In February of this year, Care Dimensions employees held a food drive to support the Danvers People to People Food Pantry, a program of the Danvers Community Council, which helps Danvers families needing assistance. Pictured (right to left) are Care Dimensions Referral Center Supervisor Jane Byrne with Peg Aieta and Gayle Albani from Danvers' People to People food pantry.
About Care Dimensions
Making a Difference in Countless Lives for 40 years
Care Dimensions is the largest hospice and palliative care provider to adults and children in Massachusetts. As a non-profit, community-based leader in advanced illness care, Care Dimensions provides comprehensive hospice, palliative care, grief support and teaching programs in more than 90 communities in Eastern Massachusetts. Celebrating 40 years of service, Care Dimensions was founded in 1978 as Hospice of the North Shore, and cares for patients wherever they live – in their homes, in skilled nursing facilities and assisted living communities, in hospitals, or at our two inpatient hospice facilities (the new Care Dimension Hospice House in Lincoln, and the Kaplan Family Hospice House in Danvers). To learn more about Care Dimensions or to view a tour of our hospice houses, please visit www.CareDimensions.org.