In the News
June 7, 2017

Charlie Allen donates art for Care Dimensions Auction & Regatta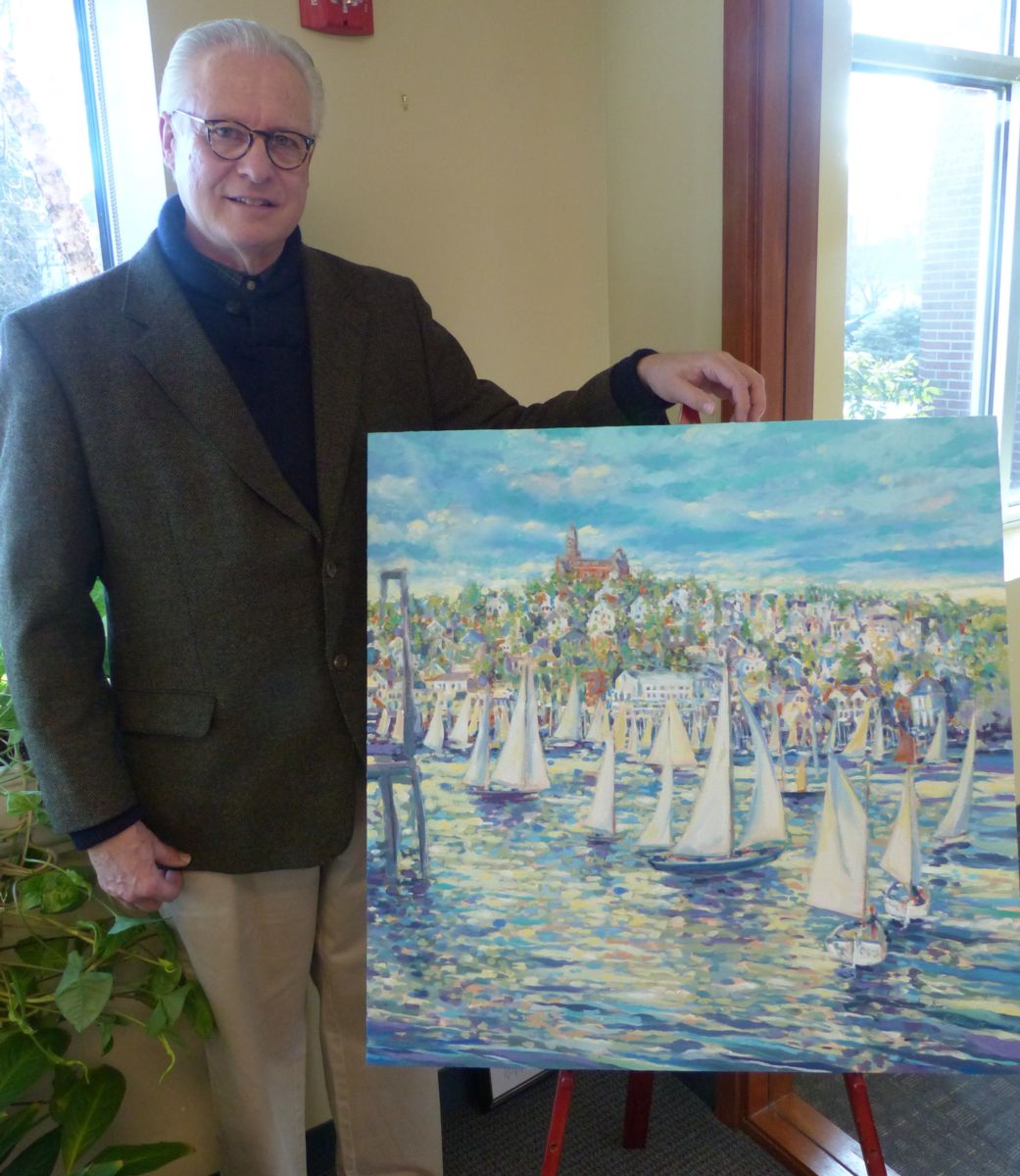 Marblehead resident Charlie Allen is this year's signature artist for the Care Dimensions Annual Hospice Auction and Regatta on June 16 and 18 at the Corinthian Yacht Club. The event typically raises over $370,000 each year to support Care Dimensions' mission to enrich the quality of life for those affected by life-limiting illness.
"My mother actually had hospice care," Allen said. "So I was glad to do this for them."
His 30 by 30-inch oil painting, "Perfect Summer Day," features a view of Marblehead Harbor from the Eastern Yacht Club dock, with Abbot Hall in the distance. He said he made a similar painting in 1985, when Grasse, France became Marblehead's sister city. The painting was bestowed as a gift and gesture of reciprocity.
"We gave them a similar view," Allen said. "It's in town hall in Grasse."
Allen is an artist member and advisory board member at the Marblehead Arts Association, as well as a member of the Salem Marine Society. He taught art at Hamilton Public Schools for 29 years before retiring in 2006.
These days, Allen and his wife, Chris, enjoy traveling to Europe where he makes sketches of before rendering them in oil paintings back home in Marblehead.
"I do a lot of pen and ink," he said.
In 2015, he showed a collection of paintings of Venice at the Kensington-Stobart Gallery in Salem. His next show, which will probably occur in 2018, will feature scenes from his May trip to Italy.
Recently, Allen created a painting of the Lee Mansion for SPUR's Summer Fling fundraiser on July 15. Tickets for that event are available at SPUR's Facebook page, @SPURCommunity.
The Care Dimensions auction on June 16, featuring a gourmet dinner and wine service, will include an array of travel excursions, sports items and VIP experiences. The weekend of events continues on June 18 with a PHRF Regatta and ends with an award ceremony that evening.
For more information on sponsorship and tickets, contact Susan Rogers at Care Dimensions at 978-750-9357 or email SRogers@CareDimensions.org.