In the News
November 20, 2016

Dr. Angelo Volandes discusses end-of-life care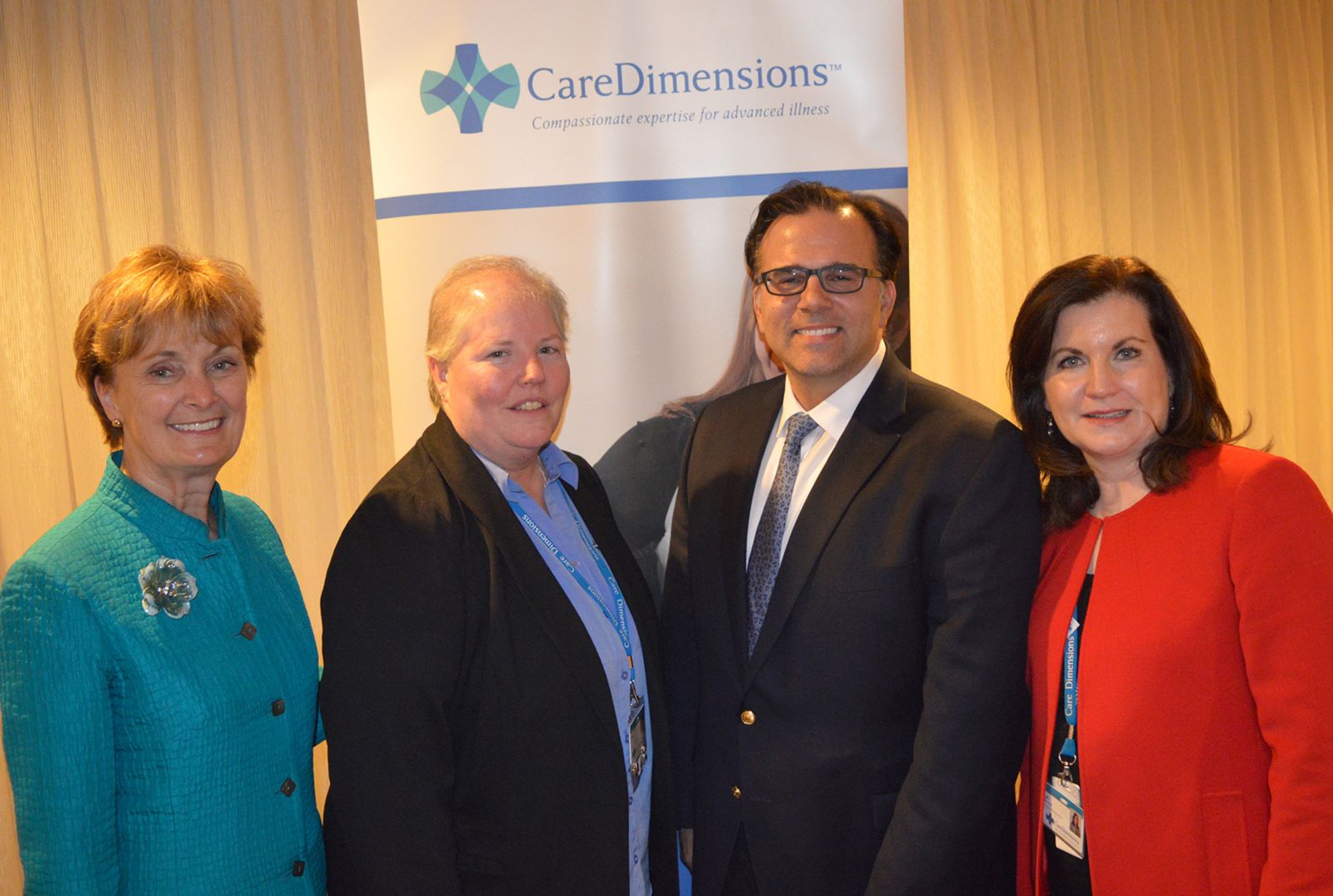 Care Dimensions welcomed Angelo Volandes, M.D., to the Danversport Yacht Club for a presentation based on his book, "The Conversation," which addresses planning for end-of-life care. Pictured (l-r) are Care Dimensions staff: Diane Stringer, president; Mary Crowe, education specialist; and Lyn Skarmeas, VP of business development.
Care Dimensions recently welcomed over 200 health care professionals, hospice workers and community members to a discussion on end-of-life care with Dr. Angelo Volandes.
Volandes is a physician, writer and patients' rights advocate who practices internal medicine at Massachusetts General Hospital in Boston and is on faculty at Harvard Medical School. Volandes is co-founder and president of Advance Care Planning Decisions, a nonprofit foundation implementing systems and technologies to improve the quality of care delivered to patients in the health care system.
He is the author of "The Conversation: A Revolutionary Plan for End-of-Life Care," which addresses how people can empower themselves to get the right medical care at the right time and on their terms.
For more about Care Dimensions services, visit www.CareDimensions.org.