In the News
May 25, 2017

Marblehead residents to co-chair Care Dimensions benefit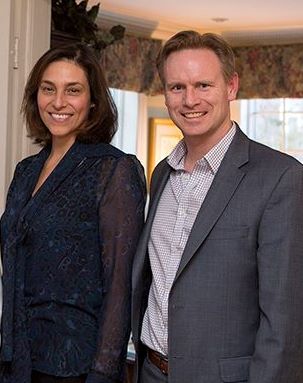 ?Jessie Morgan and John Donovan
Jessie Morgan and John Donovan, of Marblehead, are serving as co-chairpersons of a committee of 17 North Shore residents planning the 23rd annual Hospice Auction & Regatta to benefit Care Dimensions.
The auction, featuring a gourmet dinner with wine service, will be held on June 16 at the Corinthian Yacht Club, 1 Nahan St. in Marblehead, and the regatta and awards ceremony will be held on June 18 at the same location.
This year's signature artwork, titled "Perfect Summer Day" is a 30-by-30 oil painting by Marblehead artist Charlie Allen. Allen uses bright colors and light to tease the viewer's senses with the heat of sunlight radiating off the waves, the buoyancy of the sailboats rocked by gentle winds and the stately presence of Abbot Hall in the distance. The artwork will on display at Arnould Gallery and Framery in Marblehead in the weeks prior to the auction. Proceeds from these events benefit Care Dimensions, formerly Hospice of the North Shore & Greater Boston.
For information on sponsorship and tickets, contact Susan Rogers of Care Dimensions at 978-750-9357.