In the News
October 19, 2016

Methuen walking team raises funds for hospice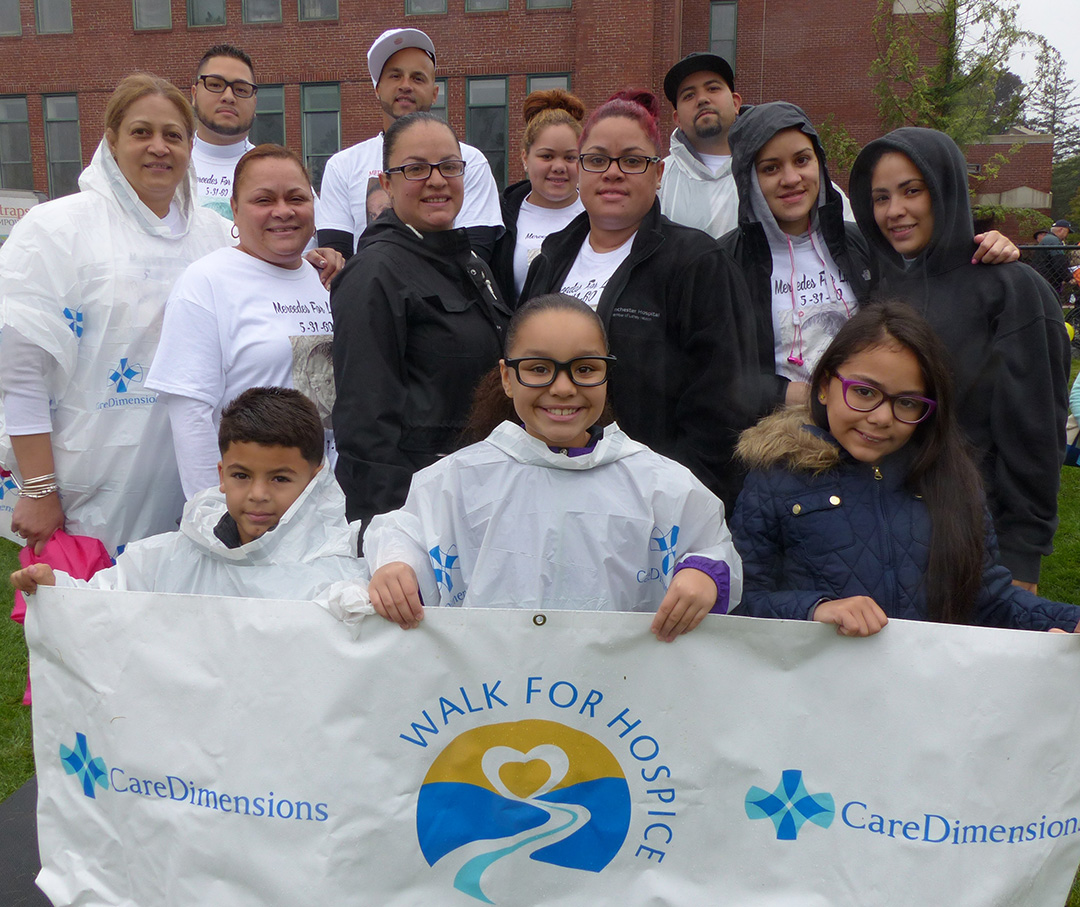 The Mercedes 4 Life Team
Teams from across New England raised $190,000 at the 29th annual Walk for Hospice to benefit Care Dimensions hospice patients and their families, held in early October.
Among those teams was the Mercedes 4 Life Team, led by Erica Baez of Methuen. The team walked in memory of Baez's mother, Mercedes Gonzalez, who was a Care Dimensions hospice patient.
Money raised from the walk will help fund support programs and services not covered by insurance, including grief and dementia programs, complementary therapies, veterans' services and a pediatric hospice program.
Care Dimensions, a nonprofit, is the largest hospice provider to adults and children with advanced illnesses in Massachusetts. It has hospice, palliative care, grief support and teaching programs in more than 90 communities across eastern Massachusetts and employs more than 450 staff members.