In the News
September 29, 2021

North Shore Diamond Award Honorees Include Judy Cranney
Appeared in the Newburyport Daily News
The North Shore Chamber of Commerce's 2021 Diamond Award honorees were honored at a breakfast at Kernwood Country Club in Salem in September. The honorees included, from left,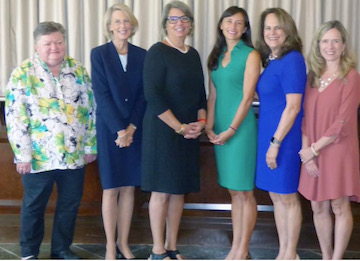 Judy Cranney of Beverly, recently retired vice president and COO of Care Dimensions; Nancy Palmer of Danvers, chair of Northeast Hospital Corp.'s board of trustees; Laura Kurzrok of Marblehead, community advocate and retired executive director of Eastern Bank Charitable Foundation; Sara Stanley of Rowley, executive director of Healing Abuse Working for Change; Jo Ann Simons of Swampscott, president and chief executive officer of Northeast Arc; and Hannah Ginley of Newbury, chief people officer of Windover Construction.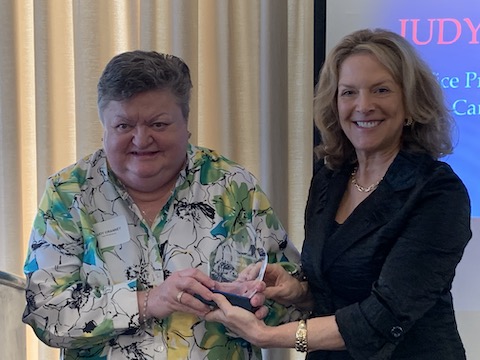 Judy Cranney accepts her award from Karen Andreas, president and CEO at the North Shore Chamber of Commerce.