In the News
March 3, 2016

Rockport resident completes specialty training for veteran patients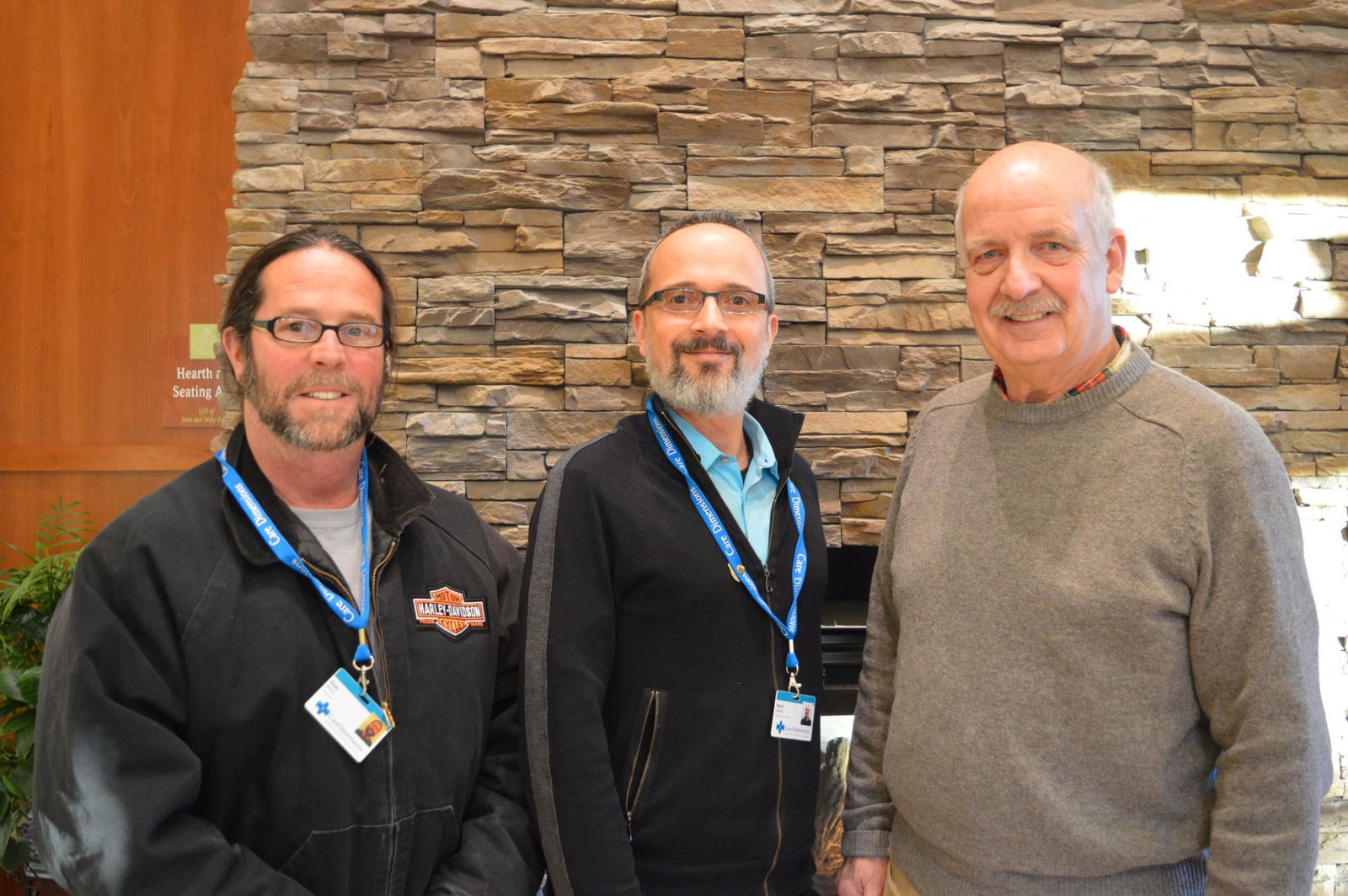 Pictured, from left: South Hamilton resident Dan Moniz, Care Dimensions volunteer coordinator Mark Ledewitz and Rockport resident Frank Fardy.
Care Dimensions, formerly Hospice of the North Shore & Greater Boston, announced that current hospice volunteers Frank Fardy, of Rockport, and Dan Moniz, of South Hamilton, completed a specialty training program designed to help them work with veteran patients.
This training, which is part of Care Dimensions' Vet to Vet program, educates volunteers on assisting patients who are veterans and gives volunteers a deeper understanding of the challenges that many veterans face at the end of their lives. Vet to Vet volunteers help patients in a variety of ways, including visiting for companionship, listening as a patient reminisces, providing transportation and other valuable services to bring comfort.
For information: 978-774-7566; mledewitz@caredimensions.org; www.caredimensions.org.