In the News
April 8, 2016

Wilmington resident recognized by Care Dimensions, Child Life Council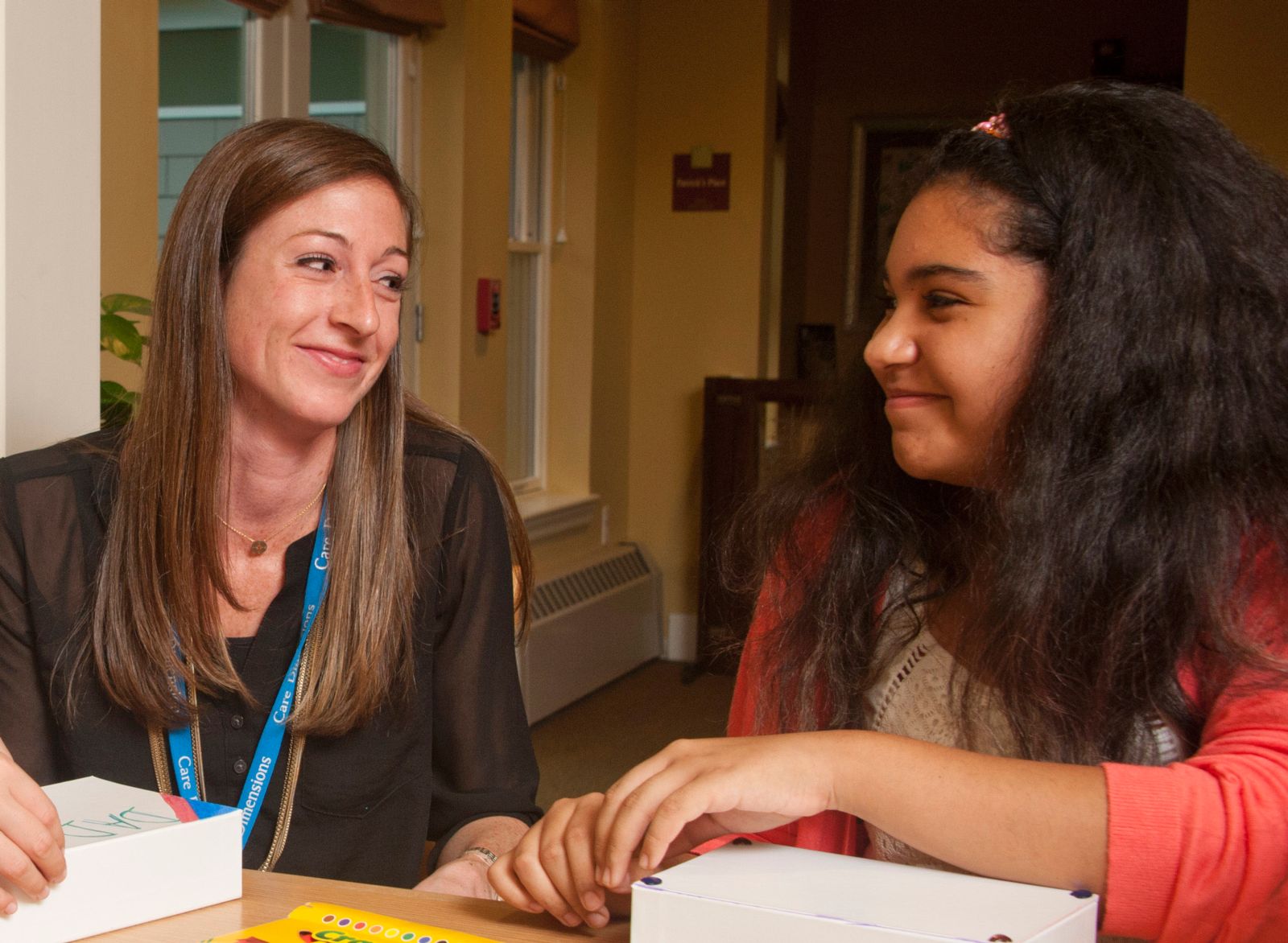 Care Dimensions joined with the Child Life Council to recognize Wilmington resident Kristen Goodhue, left, a children's program coordinator and child life specialist with Care Dimensions. Courtesy Photo
In March, Care Dimensions joined with the Child Life Council to celebrate Child Life Month and to recognize the efforts of Wilmington resident and child life specialist, Kristen Goodhue, MS, CCLS.
Goodhue, who serves as the Children's Program Coordinator for Care Dimensions, is a certified child life specialist, a graduate of the University of Connecticut and has a master's degree in child life and family centered care from Wheelock College. She has worked in a variety of different health care environments, supporting patients and families through invasive and painful procedures, new diagnoses, end-of-life and bereavement support.
Child life specialists are certified professionals trained at the master's level in child development, family studies and psychosocial support. At Care Dimensions, they provide a variety of supportive services to anyone in the community, regardless of hospice involvement. Services can include educating families on developmental understanding of death and dying, meeting with children in their homes, schools or extended day programs to help them process their feelings about end-of-life topics and providing opportunities for children to process grief reactions through therapeutic and expressive art activities. Services also include preparing children to visit their loved one in the hospital, hospice house or other inpatient setting and preparing children for funeral or memorial services.
In addition to working with individual children and families, Goodhue runs bereavement support groups for children and teens throughout the school year and coordinates the annual Camp Stepping Stones, a day camp experience for families who have experienced the death of someone close to them. This year, Camp Stepping Stones will take place from 10 a.m. to 7 p.m. July 16 on the campus of the Glen Urquhart School in Beverly. Lunch and dinner will be provided at no cost.
For information on Child Life Services or to register for Camp Stepping Stones: 978-750-9335; www.ChildLife@CareDimensions.org.