News Releases
July 6, 2015

28th Annual Walk for Hospice Co-Chairs Announced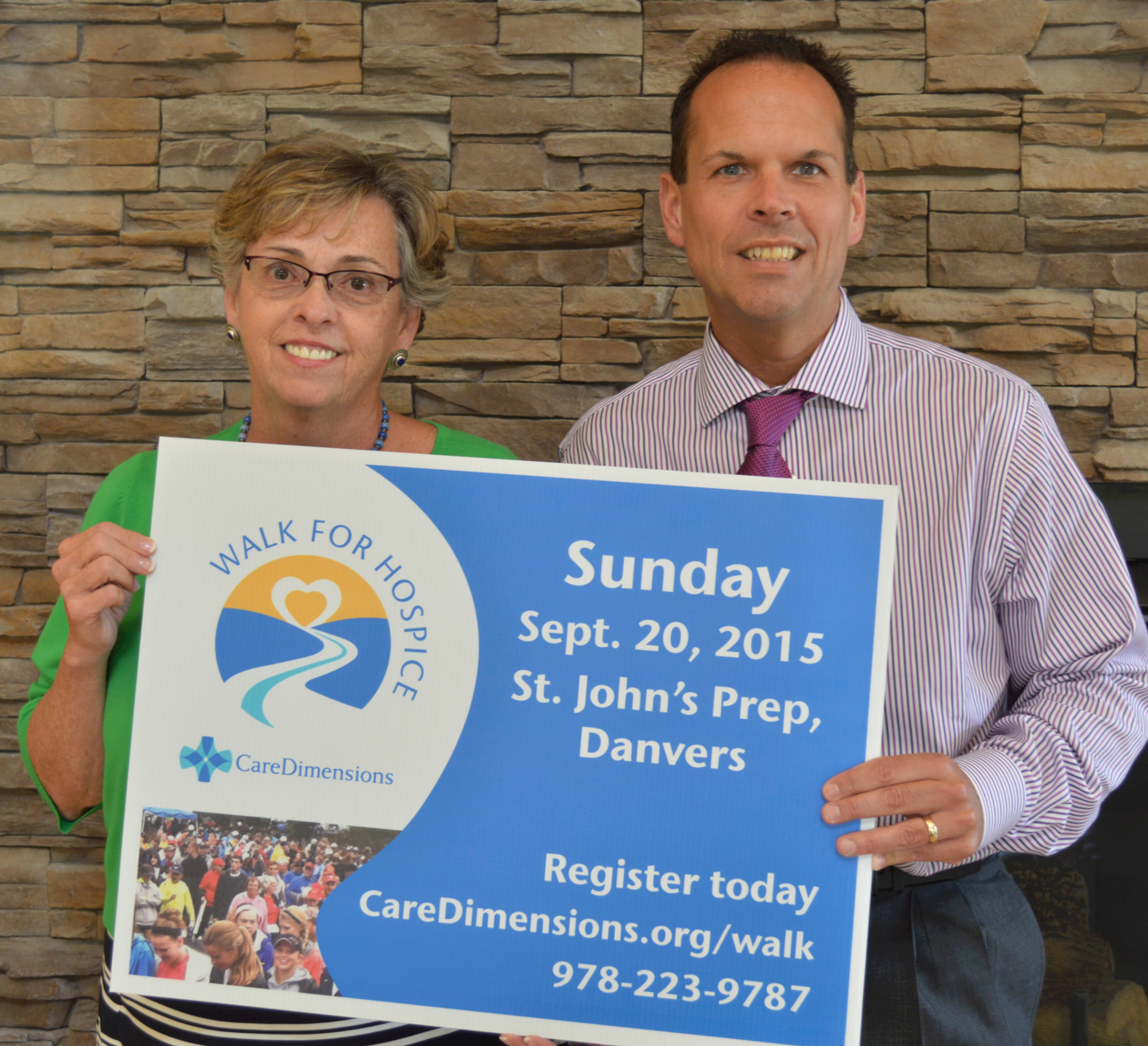 Judy Curran and Glenn Boutchie Bring Experience and Enthusiasm to the Walk
DANVERS, Mass.—The 28th Annual Care Dimensions Walk for Hospice will take place on Sunday, September 20, 2015. This year's co-chairpersons will be Judy Curran of Peabody and Glenn Boutchie of Danvers. Curran is the chief operations officer for the Family Capital Trust Company in Peabody. Boutchie is vice president/market manager for People's United Bank in Danvers.
Curran and Boutchie bring enthusiasm to the event and invite the community to unite on September 20 in memory of those who have made an impact on many lives, and in honor of the caregivers who provided care. The 3-mile walk begins on the campus of St. John's Preparatory School in Danvers, and includes a Walk Village with face painting, music, snacks and tribute wall. More than 6,000 participants are expected at the event which raises funds for Care Dimensions to continue its mission of serving those affected by life-limiting illness, death and loss. People of all ages are welcomed, with a mini-walk available around the Prep's track.
Friends, families and businesses are encouraged to form walking teams in memory or in honor of loved ones or colleagues. If interested in forming a team or obtaining a sponsor form, please call the Walk Office at 978-223-9787 or visit www.CareDimensions.org/Walk.
###
Care Dimensions Employees Celebrate Circle of Life Award

In celebration of winning the prestigious national 2015 Circle of Life award honoring innovation in hospice and palliative care, the staff of Care Dimensions took to song "performing" (with vocal assistance from the Mormon Tabernacle Choir) the iconic Circle of Life song. Enjoy!
To view photos from our Circle of Life Award celebration, click here.