News Releases
September 14, 2015

Artist pays it forward to help hospice patients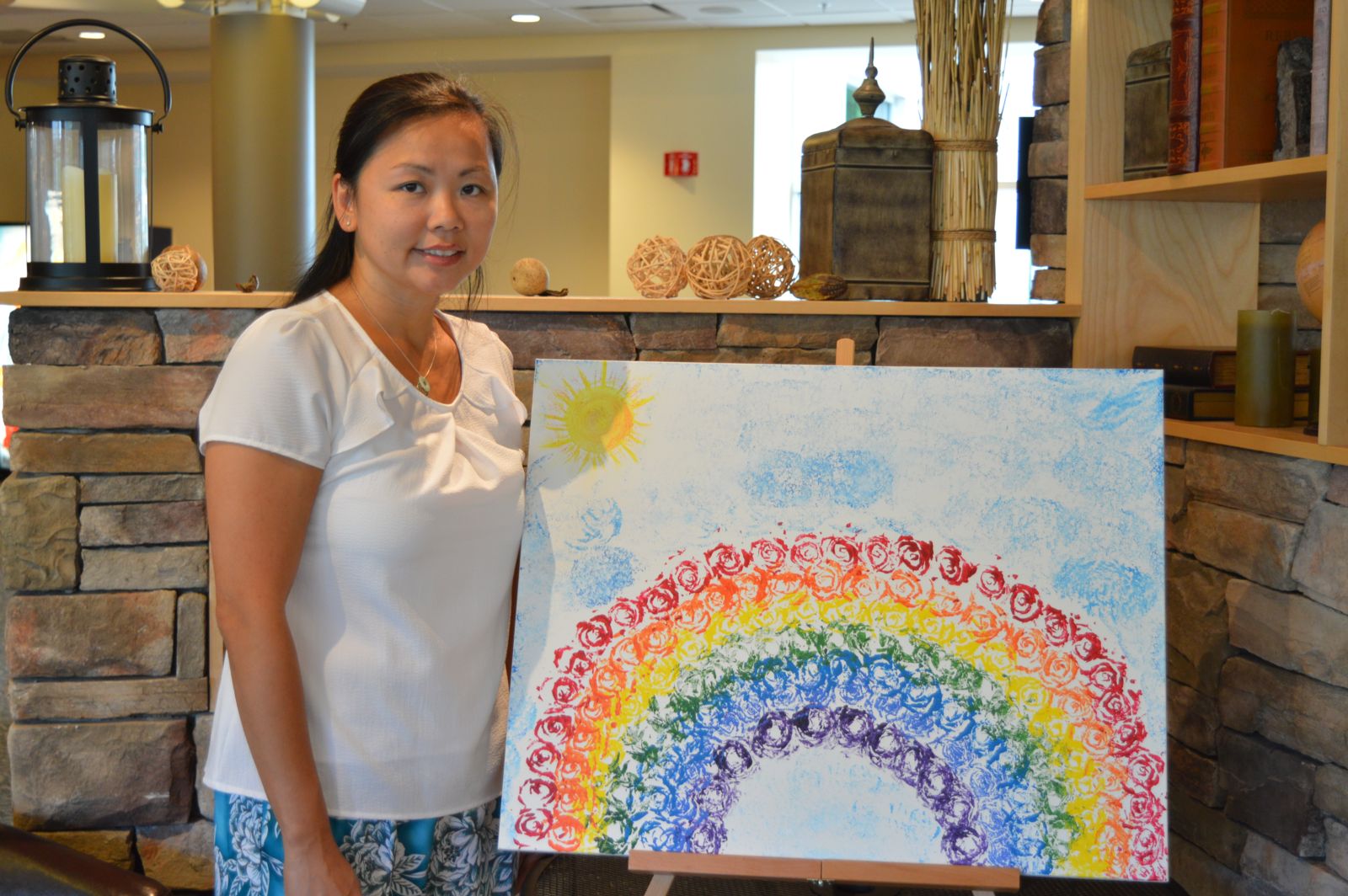 DANVERS, Mass.— Olivia Emelian has been participating in the Walk for Hospice since 2007 and enjoys knowing she's helping Care Dimensions through the unique ways she raises money. Olivia, a Danvers resident, experienced hospice care first hand when her father-in-law, Paul, was on service at home in 2007. Over the next 18 months, two other family members were also cared for by Care Dimensions, one at the Kaplan Family Hospice House and one at the hospital. She understands the importance fundraising means to providing care to those who can't afford it and she works hard to raise money to help patients receive vital hospice and support services.
Olivia works part time as a waitress at the Sylvan Street Grille and asks her coworkers to donate towards her Walk each year. Also an artist, Olivia started a Facebook page recently to sell her paintings to donate a percentage of the proceeds to Care Dimensions. In two months, she sold enough to donate almost $1,100 to Care Dimensions and she's not finished yet. She also has paintings for sale at Gallery 62 in Danvers and she's still asking friends, family members and co-workers for donations for this year's walk.
Even though quite a few years have passed since she last had a family member as a patient at Care Dimensions, Olivia is passionate about doing what she can to help others receive the vital services her loved ones received. "I really want to pay it forward as much as I can to help other people," said Olivia. To register for the Walk for Hospice or to make a donation, visit caredimensions.org/Walk.
Care Dimensions Employees Celebrate Circle of Life Award

In celebration of winning the prestigious national 2015 Circle of Life award honoring innovation in hospice and palliative care, the staff of Care Dimensions took to song "performing" (with vocal assistance from the Mormon Tabernacle Choir) the iconic Circle of Life song. Enjoy!
To view photos from our Circle of Life Award celebration, click here.