News Releases
July 26, 2019

Care Dimensions Welcomes Judge Nancy Gertner (Ret.) to Its Board of Directors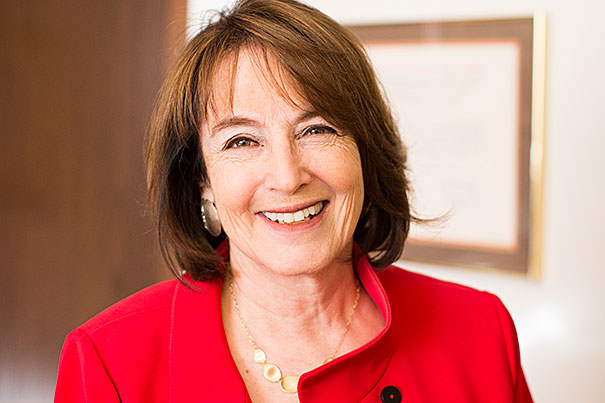 Care Dimensions, the largest hospice and palliative care provider in Massachusetts serving more than 95 communities, is pleased to welcome Judge Nancy Gertner (Ret.) to its Board of Directors.
A Brookline resident, Judge Gertner served as a federal judge of the U.S. District Court for the District of Massachusetts from 1994 to 2011. Her many awards and recognitions include the Thurgood Marshall Award from the American Bar Association (2008). She has written and spoken widely on various legal issues including civil rights, civil liberties, employment, criminal justice and women's issues.
Gertner has also contributed commentary and opinion pieces for various media outlets, including NPR, MSNBC, CNN, "The Boston Globe," "The New York Times" and "The Washington Post."
A graduate of Barnard College and Yale Law School, she is currently a senior lecturer of law at Harvard Law School.
Judge Nancy Gertner (Ret.) has served on various non-profit boards, and has volunteered with the American Civil Liberties Union of Massachusetts.
About Care Dimensions
Care Dimensions is the largest hospice and palliative care provider to adults and children in Massachusetts. As a non-profit, community-based leader in advanced illness care, Care Dimensions provides comprehensive hospice, palliative care, grief support in more than 95 communities in Eastern Massachusetts. Care Dimensions was founded in 1978 as Hospice of the North Shore, and cares for patients wherever they live – in their homes, in skilled nursing facilities and assisted living communities, in hospitals, or at our two inpatient hospice facilities (the Care Dimensions Hospice House in Lincoln, and the Kaplan Family Hospice House in Danvers). Additionally, Care Dimensions HomeMD program provides in-home primary care to patients over age 65 in select communities on the North Shore and Greater Boston who have difficulty leaving home. The Care Dimensions Learning Institute educates more than 7000 healthcare professionals and community members each year on advanced illness and end-of-life topics. To learn more about Care Dimensions, please visit www.CareDimensions.org.

Care Dimensions Hospice House Video Tour
The Care Dimensions Hospice House, located in Lincoln on the Waltham town line, is a gracious and private home-like setting for patients who need hospital-level care for complex pain and symptom management. To learn more, call our Referral Center at 888-287-1255.