News Releases
February 23, 2016

Care Dimensions Welcomes New Hospice Nurse Residents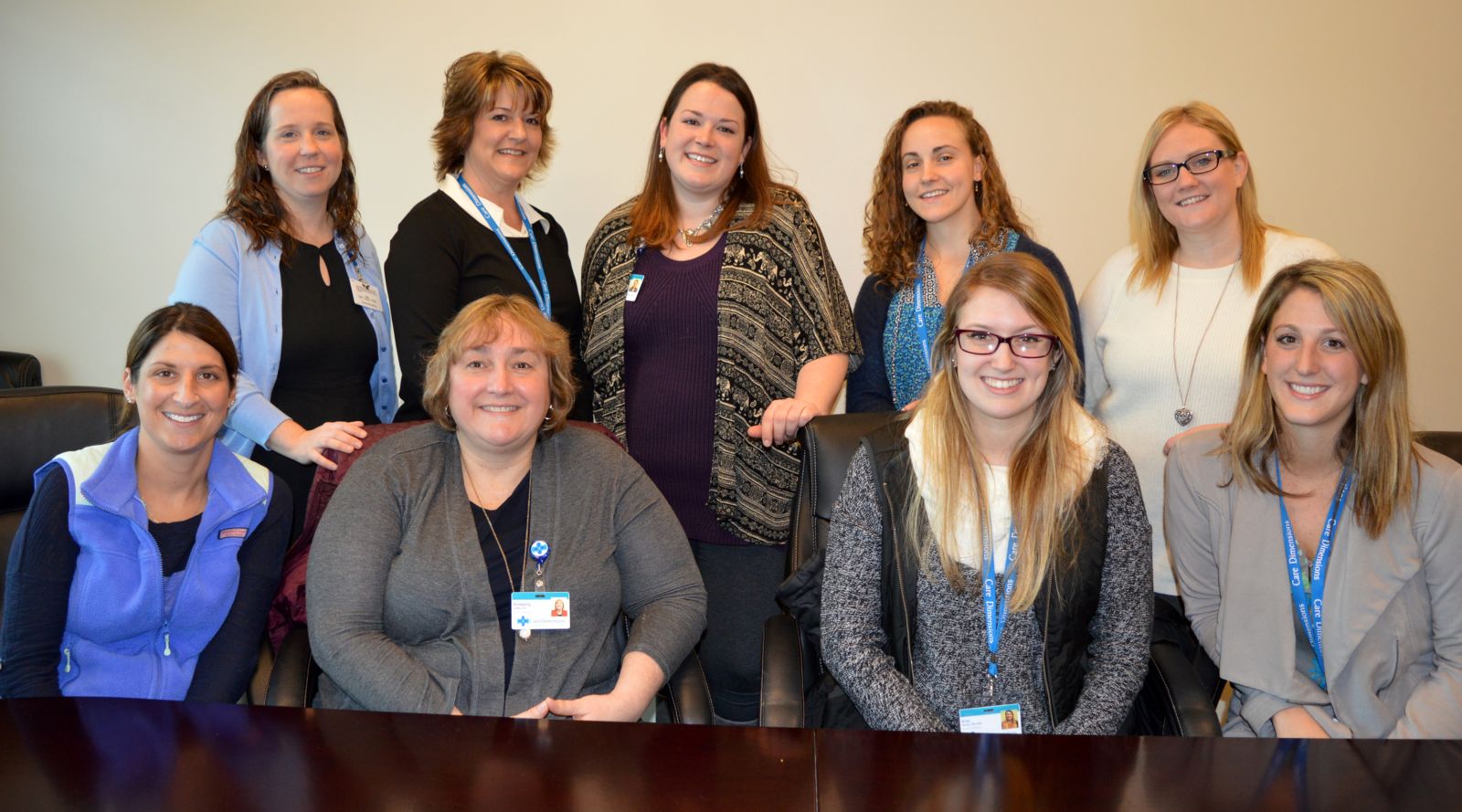 Care Dimensions welcomes eight members of its hospice nurse residency program, pictured left to right, back row: Residency Program Director Susan Lysaght Hurley, Patricia Howard, Jillian Roberts, Hannah Tupper, Charlene Burke; front row: Katelyn Lowe, Kimberly Gaffey, Erin Barker, and Julia DeBenedictis.
DANVERS, Mass. — Care Dimensions recently welcomed its second class of hospice nurse residents. Developed in 2015 in partnership with Regis College's Nursing Program, the hands-on nurse residency training program is offered to both new nursing graduates and experienced nurses as a way to develop qualified hospice nurse case managers.
The second group of residents began in early February. They are: Erin Barker of Danvers; Charlene Burke of Canton; Julia DeBenedictis of Cambridge; Kimberly Gaffey of Boxford; Patricia Howard of Peabody; Katelyn Lowe of Northborough; Jillian Roberts of Brighton; and Hannah Tupper of Danvers.
Care Dimensions, along with Regis College, were the recipients of a $249,000 Massachusetts Healthcare Workforce Transformation Fund Training Grant, which was awarded to encourage economic growth by supporting innovation in the Commonwealth's healthcare industry. The two organizations have been working together to develop and implement two training initiatives – a nurse residency program and the creation of online learning modules for clinical staff. Both initiatives are aimed at enhancing healthcare staff engagement and retention, and ultimately enhancing patient care.
To learn more about the nurse residency program, visit caredimensions.org/residency.
Care Dimensions is the largest hospice provider to adults and children with advanced illness in Massachusetts. As a non-profit, community-based leader in advanced illness care, Care Dimensions provides comprehensive hospice, palliative care, grief support, and teaching programs in more than 90 communities in Eastern Massachusetts. Founded in 1978 as Hospice of the North Shore, Care Dimensions cares for patients – in their homes, in long-term care and assisted living communities, in hospitals and at our Kaplan Family Hospice House – throughout all stages of advanced illness.
Care Dimensions Employees Celebrate Circle of Life Award

In celebration of winning the prestigious national 2015 Circle of Life award honoring innovation in hospice and palliative care, the staff of Care Dimensions took to song "performing" (with vocal assistance from the Mormon Tabernacle Choir) the iconic Circle of Life song. Enjoy!
To view photos from our Circle of Life Award celebration, click here.