News Releases
June 27, 2013

Care Dimensions to Build its Second Hospice Care Facility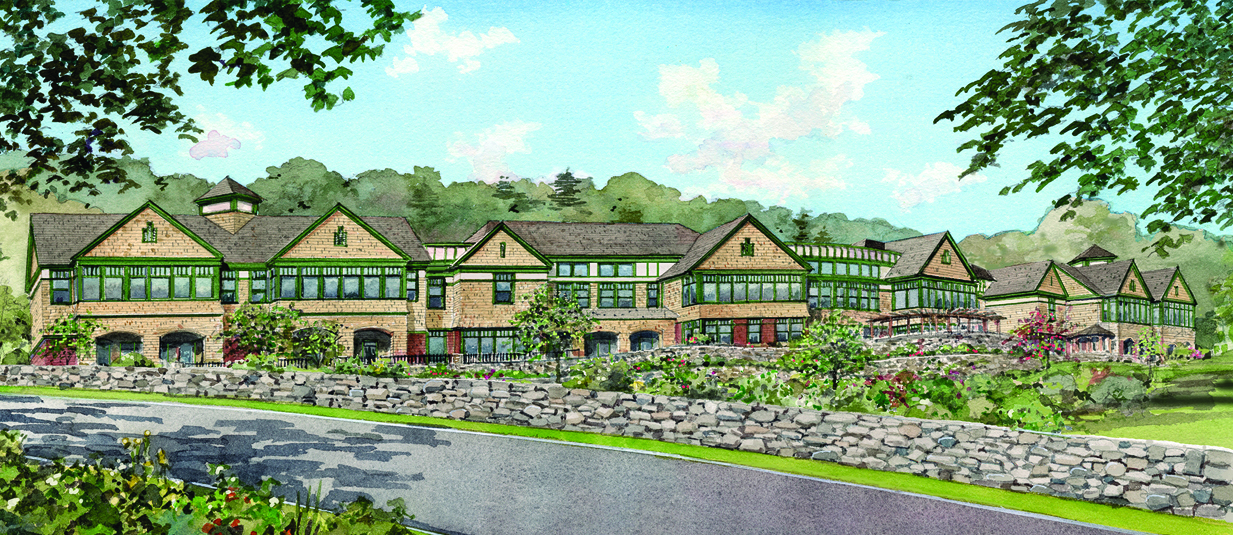 Care Dimensions has announced plans to develop an 18-bed inpatient hospice facility on a 12-acre parcel of land located on the Waltham and Lincoln town line (1100 Winter Street, Waltham; 121-129 Winter Street, Lincoln).
"With our acquisition of Partners Hospice in 2011, our territory and the number of patients we care for has grown significantly," said Diane Stringer, Care Dimensions president. "We're caring for more patients in Middlesex, Suffolk and Norfolk counties and oftentimes it is not convenient for them to travel to our inpatient hospice facility in Danvers. Our patients, and our hospital partners, have been anxiously awaiting our development of an additional hospice facility in the Metrowest area to better serve their needs." In 2012, Care Dimensions cared for more than 900 patients who resided within 20 miles of the proposed site.
The site includes three acres in Waltham and nine acres in Lincoln. "This site is ideal for our purpose," stated Stringer. "It is centrally located, close to Route 128 and easily accessible from the major cities and towns in our service area. It is also very serene and tranquil, as it is wooded, natural and offers views to the Cambridge Reservoir. Most importantly, it is more than large enough to accommodate the facility, and have a large natural buffer from the road and neighbors."
In the coming months, Care Dimensions will be working with the Town of Lincoln and City of Waltham and appropriate agencies to gain the permits and approvals to move the project forward.
While the plans for the house are still in the preliminary development stages, the Hospice Facility concept is simple. It is not a hospital, a nursing home or a rehabilitation facility, but a home-like setting where hospice physicians, nurses and support staff provide 24-hour care and where visiting family members can spend quality time with their loved one during the final weeks and days of life. The facility's staff provides expert pain and symptom management and it can be an alternative to an expensive and disruptive hospital stay for many terminally ill patients.
According to Stringer, "while the majority of hospice patients spend their final weeks in their own homes, a growing number have care needs that are simply too complex to be managed in the home setting. We also are caring for more pediatric hospice patients, and there is no facility outside of a hospital that can provide the needed level of care for dying children and their families."
Kaplan Family Hospice House
Opened by Care Dimensions in 2005, the Kaplan Family Hospice House in Danvers was the first licensed hospice facility in Massachusetts to provide inpatient hospice care to adults and children. Each of the 20 private patient care suites has a private patio overlooking landscaped gardens and wetlands. Comfortable common areas include family rooms, living rooms, a children's play area, library, chapel and a country kitchen open for families and visitors. The care team includes full-time physicians and nurses board certified in hospice and palliative medicine, chaplains, hospice aides, social workers and specially trained volunteers. The Kaplan Family Hospice House served more than 500 patients and families in 2012.

Care Dimensions Hospice House Video Tour
The Care Dimensions Hospice House, located in Lincoln on the Waltham town line, is a gracious and private home-like setting for patients who need hospital-level care for complex pain and symptom management. To learn more, call our Referral Center at 888-287-1255.