News Releases
October 11, 2016

Care Dimensions to host grief support group
CARE DIMENSIONS AND FAMILY DOCTORS, LLC PRESENTS:
COPING WITH GRIEF & LOSS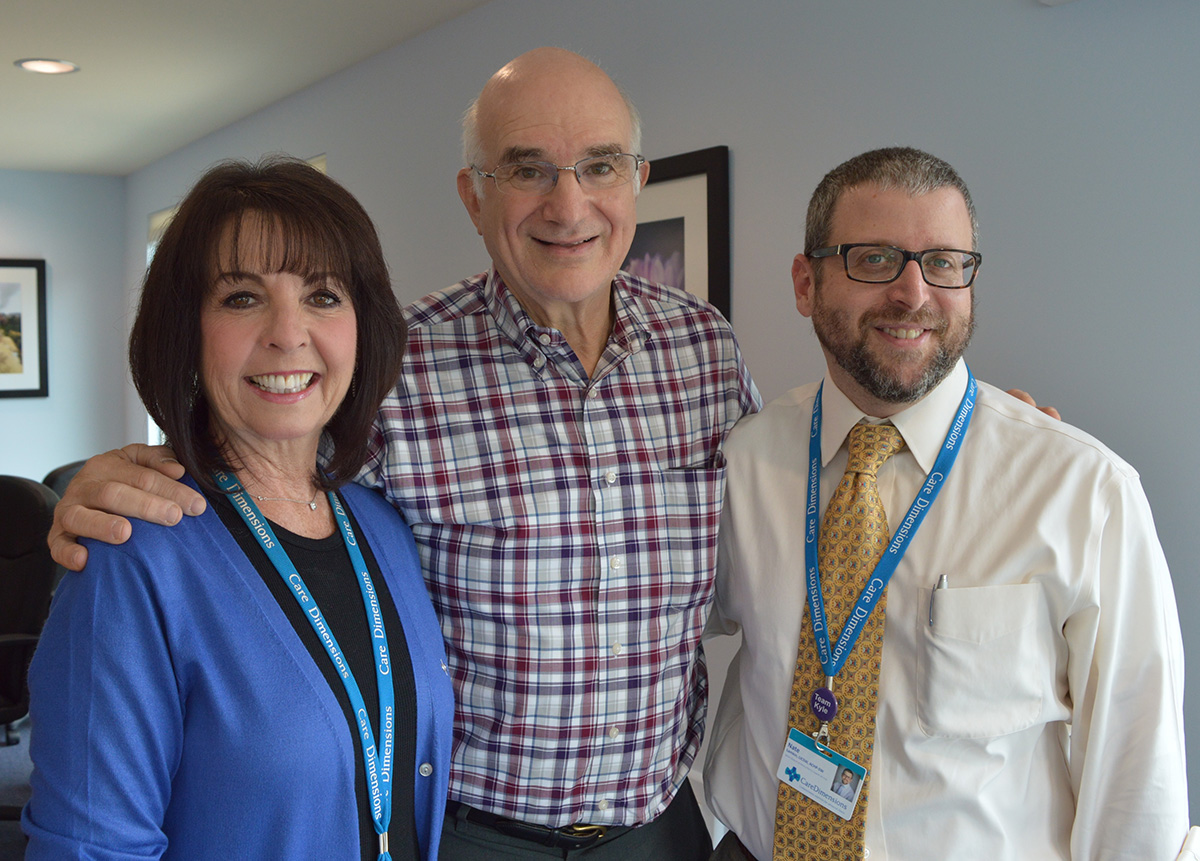 Care Dimensions' Joan Brennan-Mahoney and Nate Lamkin with
Peter M. Barker, MD, (center) of Family Doctors in Swampscott.
October 6, 2016 — Care Dimensions and Family Doctors, LLC will present Coping with Grief & Loss, a monthly support group, which will meet on Wednesdays, October 19 through December 14 (except November 2), from 10:30 a.m. to noon at Family Doctors, 250 Paradise Road, Swampscott. This 8-week support group is open to anyone in the community grieving the death of someone close to them. Participants will find a safe space to process their grief, learn coping techniques, and make connections with others who are on a similar grief journey. Advance registration is required by October 14. For more information or to register, call 978-774-5100 or emailing grief@caredimensions.org.
Care Dimensions Employees Celebrate Circle of Life Award

In celebration of winning the prestigious national 2015 Circle of Life award honoring innovation in hospice and palliative care, the staff of Care Dimensions took to song "performing" (with vocal assistance from the Mormon Tabernacle Choir) the iconic Circle of Life song. Enjoy!
To view photos from our Circle of Life Award celebration, click here.