News Releases
October 11, 2016

Care Dimensions to host grief support group
CARE DIMENSIONS AND FAMILY DOCTORS, LLC PRESENTS:
COPING WITH GRIEF & LOSS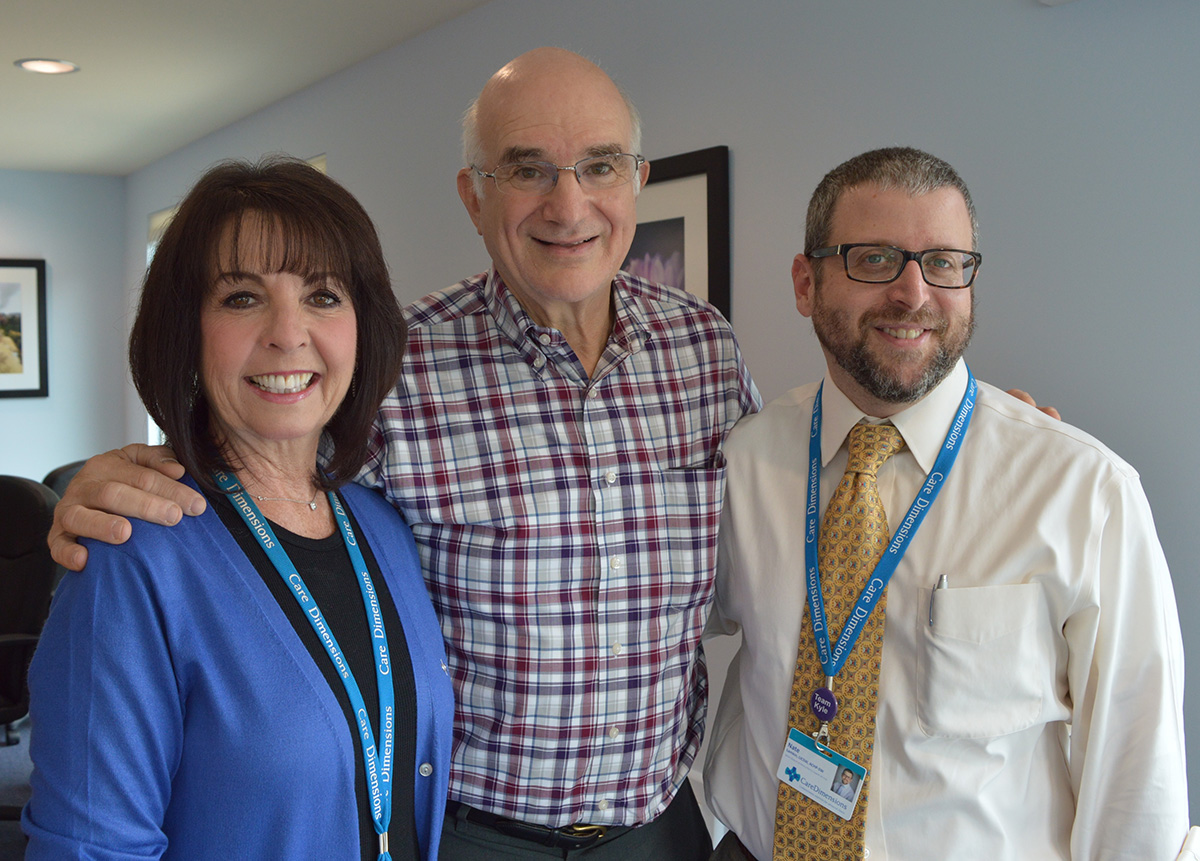 Care Dimensions' Joan Brennan-Mahoney and Nate Lamkin with
Peter M. Barker, MD, (center) of Family Doctors in Swampscott.
October 6, 2016 — Care Dimensions and Family Doctors, LLC will present Coping with Grief & Loss, a monthly support group, which will meet on Wednesdays, October 19 through December 14 (except November 2), from 10:30 a.m. to noon at Family Doctors, 250 Paradise Road, Swampscott. This 8-week support group is open to anyone in the community grieving the death of someone close to them. Participants will find a safe space to process their grief, learn coping techniques, and make connections with others who are on a similar grief journey. Advance registration is required by October 14. For more information or to register, call 978-774-5100 or emailing grief@caredimensions.org.
Care Dimensions Hospice House Video Tour
The Care Dimensions Hospice House, located in Lincoln on the Waltham town line, is a gracious and private home-like setting for patients who need hospital-level care for complex pain and symptom management. To learn more, call our Referral Center at 888-287-1255.