News Releases
May 27, 2016

Families gather to remember their children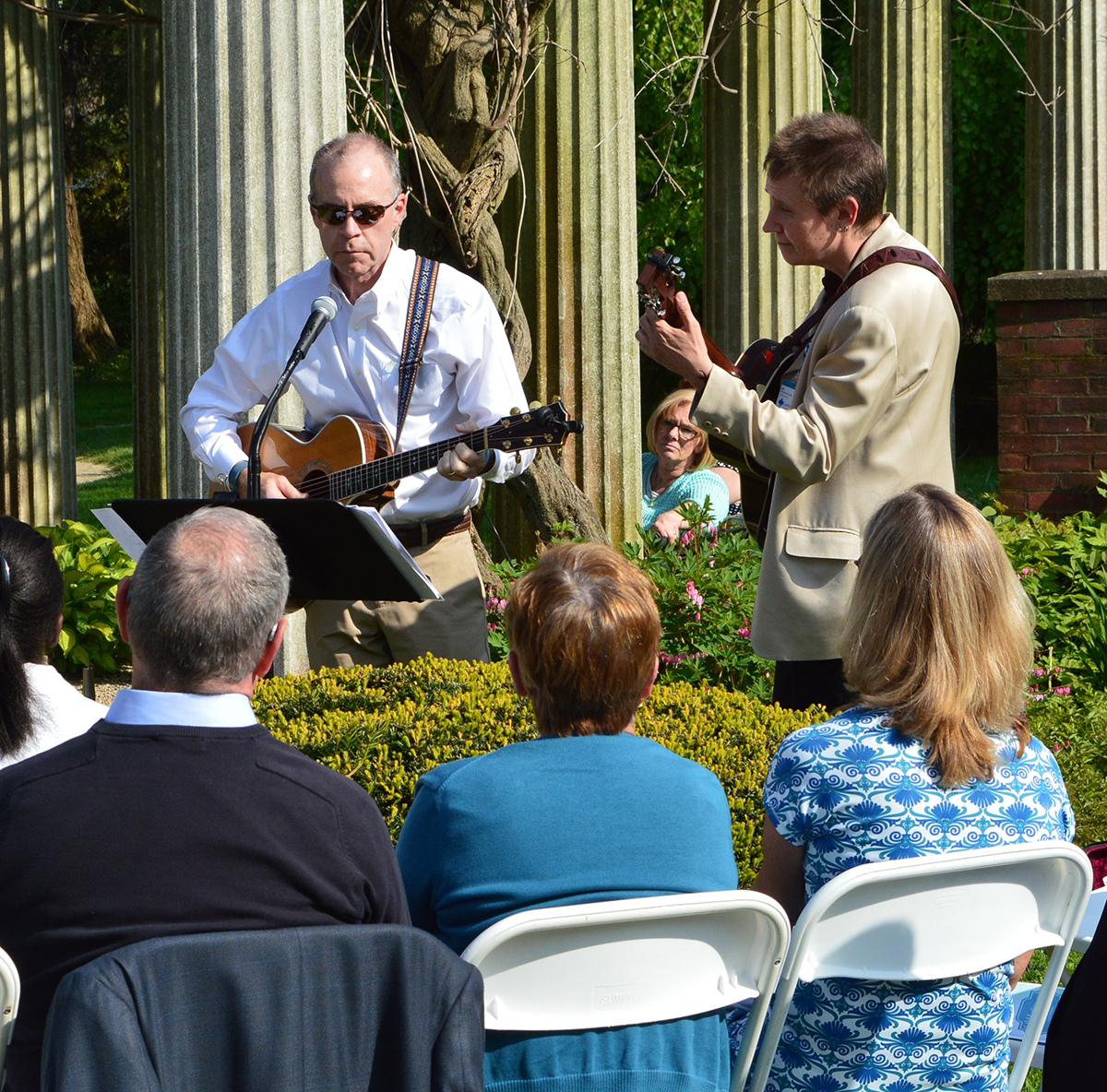 Marblehead resident Tim Sheehy and Care Dimensions Creative Arts Therapist Lisa Kynvi perform at In Celebration of Our Children: A Gathering of Remembrance, for parents and families of children who have passed away.
Danvers, Mass.— On a sunny Friday in May, Care Dimensions held its first Gathering of Remembrance for families of children who have passed away. The format and theme for the gathering was planned with input from several parents whose children were pediatric hospice patients with Care Dimensions.

The service included music by parent Tim Sheehy of Marblehead, whose daughter Megan died in 2014, and Creative Arts Therapist Lisa Kynvi. There was also the dedication of a Memory Tree, which will be planted on the grounds of the Kaplan Family Hospice House in Danvers. The beautiful gardens of Glen Magna Farms in Danvers made for a perfect setting for this inaugural service. Amy Novit, a parent who attended said, "Every detail was so elegant, and so thoughtfully conceived and executed. I felt so cared for and elevated by the experience." Novit's daughter Abby Kehoe of Melrose, died in 2015.

Care Dimensions is the largest hospice provider to adults and children with advanced illness in Massachusetts. As a non-profit, community-based leader in advanced illness care, Care Dimensions provides comprehensive hospice, palliative care, grief support, and teaching programs in more than 90 communities in Massachusetts. Founded in 1978 as Hospice of the North Shore, Care Dimensions cares for patients – in their homes, in long-term care and assisted living communities, in hospitals and at our Kaplan Family Hospice House – throughout all stages of advanced illness.
Care Dimensions Hospice House Video Tour
The Care Dimensions Hospice House, located in Lincoln on the Waltham town line, is a gracious and private home-like setting for patients who need hospital-level care for complex pain and symptom management. To learn more, call our Referral Center at 888-287-1255.