News Releases
April 7, 2015

Hospice Auction and Regatta Co-Chairs Announced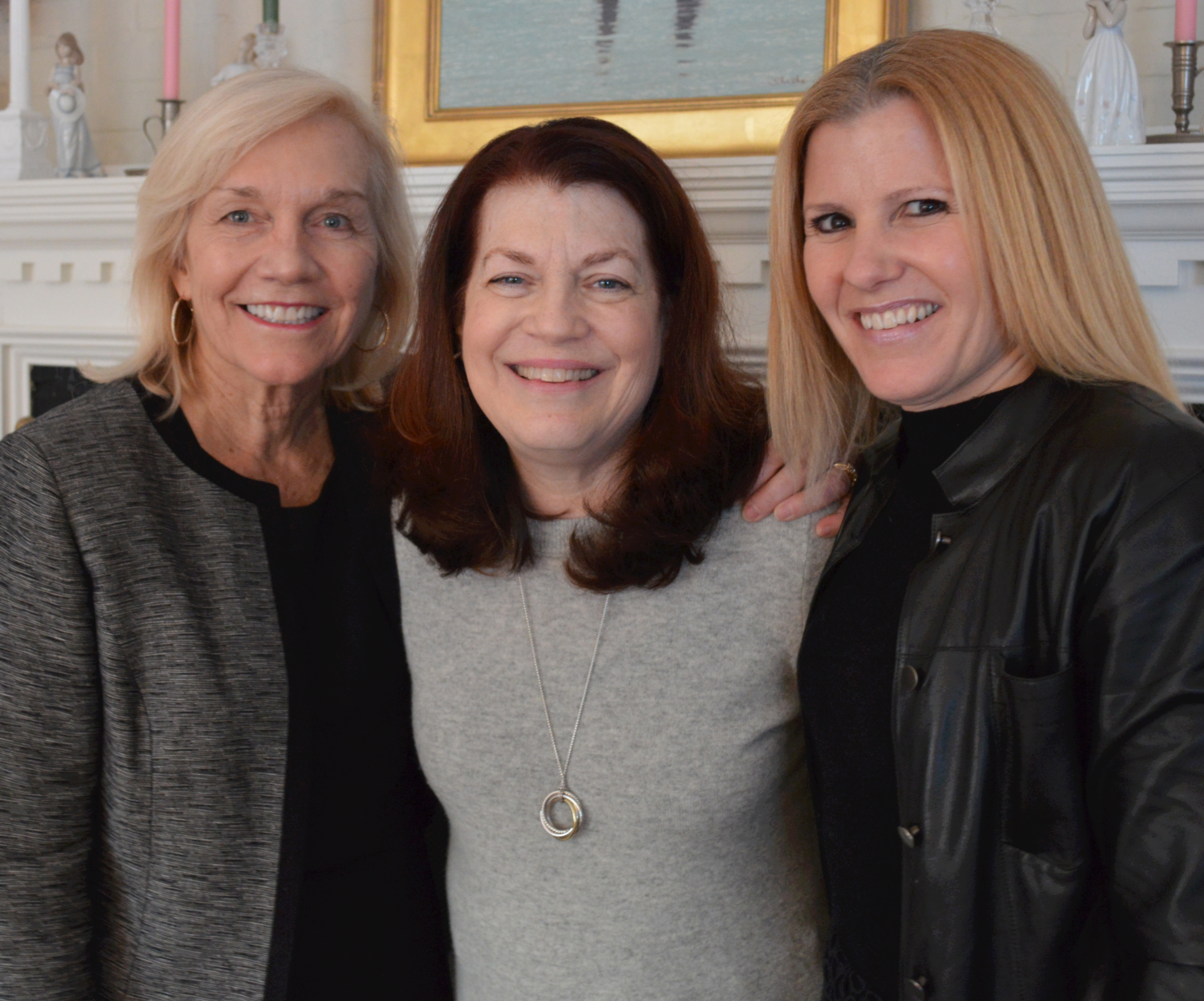 Louise Sharp, Christine Dhionis and Meryl Thompson will serve as co-chairpersons for the 21st Annual Care Dimensions Hospice Auction and Regatta.
DANVERS, Mass.—Louise Sharp of Swampscott and Marblehead residents Christine Dhionis and Meryl Thompson will serve as co-chairpersons of a committee of 22 North Shore residents planning the 21st annual Care Dimensions Hospice Auction and Regatta. The auction and gala will be held on Saturday, June 13 at Tedesco Country Club in Marblehead. The regatta and awards ceremony will be held on Sunday, June 21 at Eastern Yacht Club in Marblehead. This year's signature artwork, Sunset, Salem Sound by Rockport artist, Ray Crane, will be auctioned during the live auction. This year's artwork is a 24x36 inch oil painting on canvas. Sailors will delight in the pink sunset shimmering over Salem Channel near Baker's Island. Crane features the classic rigging of the Friendship and the Barque Picton Castle in a quiet calm that provides a peaceful respite from the hectic pace of our 21st century world. The painting will on display at Arnould Gallery and Framery in Marblehead in the weeks prior to the auction.
Proceeds from these events benefit Care Dimensions, formerly Hospice of the North Shore & Greater Boston. The area's most comprehensive non-profit hospice organization, Care Dimensions offers an extensive range of services to residents in 90 communities in Massachusetts, operates the Kaplan Family Hospice House in Danvers and the Bertolon Center for Grief & Healing. For more information on sponsorship and tickets, contact Susan Rogers at Care Dimensions at 978-750-9357.
###
Care Dimensions Employees Celebrate Circle of Life Award

In celebration of winning the prestigious national 2015 Circle of Life award honoring innovation in hospice and palliative care, the staff of Care Dimensions took to song "performing" (with vocal assistance from the Mormon Tabernacle Choir) the iconic Circle of Life song. Enjoy!
To view photos from our Circle of Life Award celebration, click here.