Featured Story
Music at the Bedside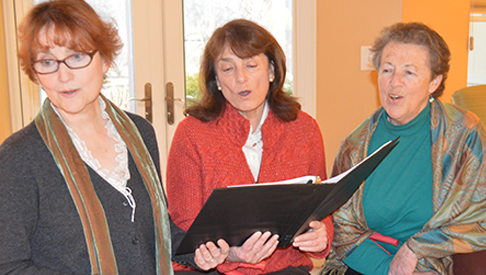 The founder of Gentle Voices Bedside Singers, Bettina Turner says, "Being able to sing at someone's bedside can be wonderful and even joyful. It puts me in touch with something we are all deeply in need of - being in the moment, creating connections, and love."
While our website will give you a better understanding about hospice care and the services that Care Dimensions provides, no one can tell the true story quite like our patients, families and staff. We encourage you to take a moment and read their stories and watch our videos.
You'll be forever changed as you learn about life's difficult final journey and the amazing patients, caregivers and staff who've embarked on the experience together.
---