Featured Story
Hospice Experiences Motivate Caregiver to Give Back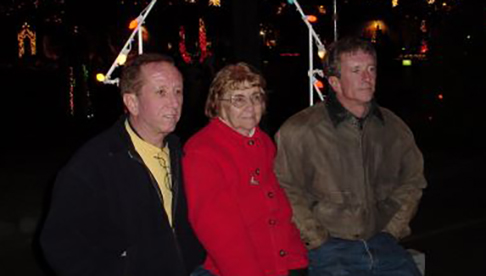 Mark O'Donnell is seen above (left) with his mother Barbara and brother Paul, who both received hospice care through Care Dimensions.
In December 2019, with his mother's health in a slow decline for years, and now finally getting relief with home hospice care from Care Dimensions, Mark O'Donnell of Danvers could at last release some of the stress he had been carrying as a caregiver.
Hospice social worker Angela Swift sat with him and asked what the team could do for him. "They had already given me everything I needed. I just needed to release all the emotions that had been bottled up inside. She took that hour and let me just get it all out," recalled Mark.
"Until you're a caretaker, you don't know what it's like. Part of me once thought 'How hard can it be?'" said Mark. "It's exhausting. It is difficult. But Care Dimensions made it that much easier. Hospice, more than anything, helped me get through those difficult days."
Mark praised the entire hospice team including the nurse Wanda, hospice aide Ester, volunteer Nancy, massage therapist Allison, and pet therapist Lauren and her dog Darla. He also gave high marks to the care team at the Kaplan Family Hospice House who cared for his mother when her pain and symptoms could no longer be managed at home.
This was Mark's third experience with Care Dimensions, each of them unique, but with the common thread of excellent care. Care Dimensions helped him care for his partner Jan in 1997, and his brother Paul in 2017.
The experiences have left Mark with a desire to give back to Care Dimensions. This year, he joined the David Sherman Legacy Society, whose members have made a provision for Care Dimensions in their estate plans. It's a forward-looking gift that people like Mark hope will make a difference for future patients and families.
"Care Dimensions provided so much for me during times of tragedy and grief. I couldn't ever repay it. But I can do something like this and help make sure that others can get that level of care in the future," he said.
To learn about planned giving and other ways to support Care Dimensions, visit CareDimensions.org/Giving or call 978-223-9787.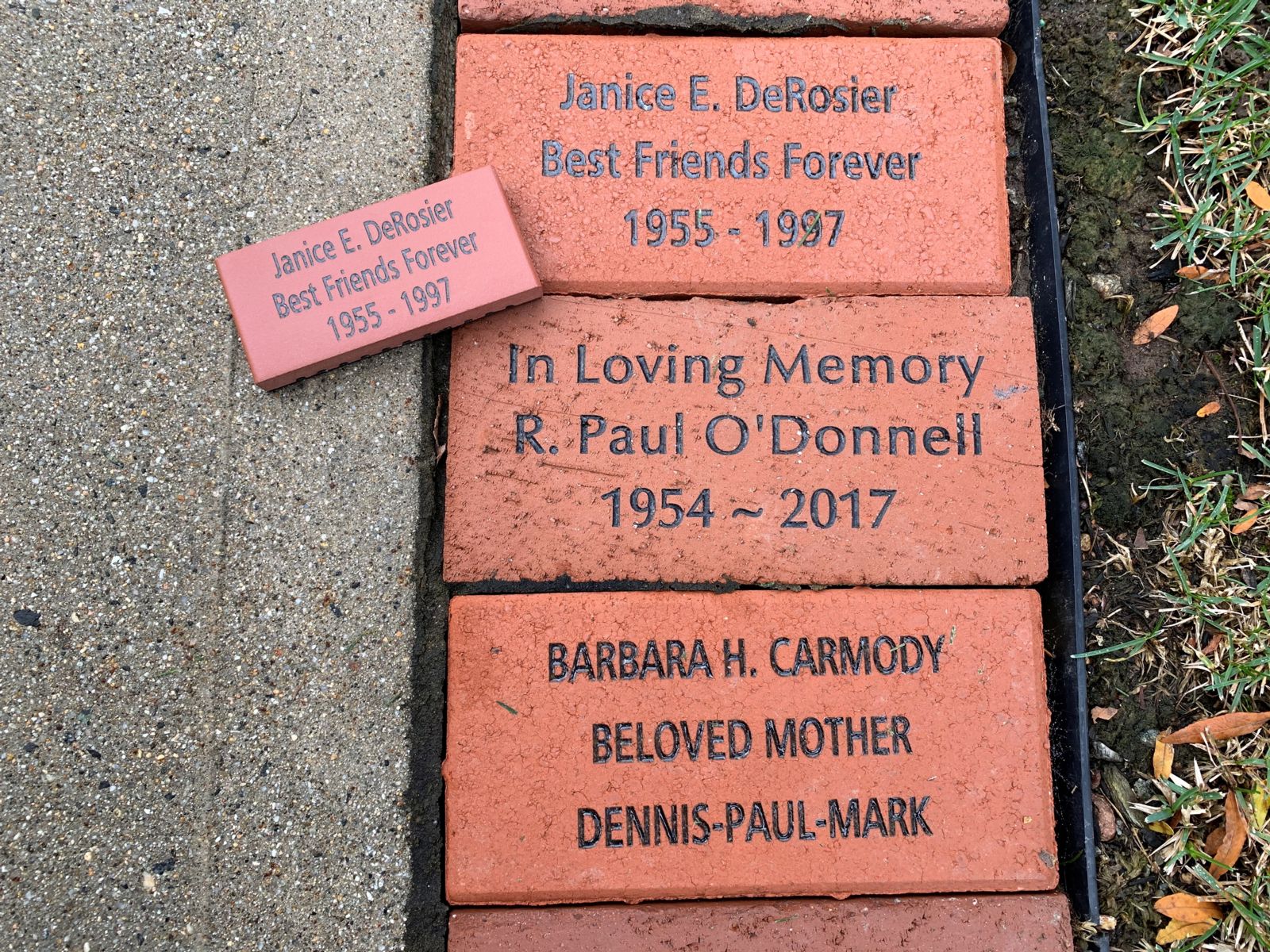 Mark has dedicated three bricks at Kaplan House: for his mother Barbara, brother Paul, and, most recently, a brick for his partner Jan.
While our website will give you a better understanding about hospice care and the services that Care Dimensions provides, no one can tell the true story quite like our patients, families and staff. We encourage you to take a moment and read their stories and watch our videos.
You'll be forever changed as you learn about life's difficult final journey and the amazing patients, caregivers and staff who've embarked on the experience together.
---