Featured Story
Tree of Lights Brings Closer Connection to Lost Loved One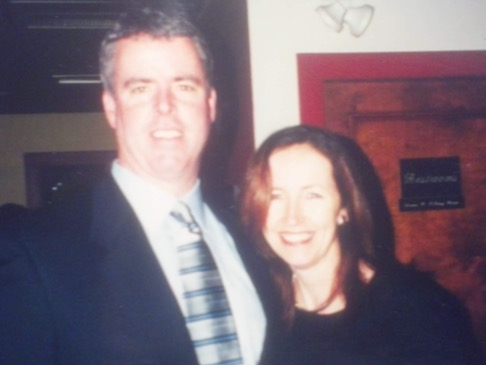 Charlestown resident Francis "Joe" McKeown, 60, was an avid Pan-Mass Challenge bike rider and volunteer. He was a skilled builder and finish carpenter. He loved spending summers on Cape Cod Bay, fishing and riding his motorcycle. He was an uncle and had five brothers and two sisters.
In September of 2019, Joe passed after a lengthy battle with prostate cancer at the Care Dimensions Hospice House in Lincoln. His best friend of 19 years and loving caregiver, Karen, said, "The best thing I've ever done in my life, was being by his side."
Joe had started home hospice care with Care Dimensions in July, where he received not only medical care, but support from a chaplain and incredible nurses. By the end of August, his pain became too much to manage at home and he was transferred to the Care Dimensions Hospice House in Lincoln for hospital-level care.
"Care Dimensions was there to support Joe," Karen said. "It was all about Joe's needs. The level of care and kindness both of us received was beyond belief. They protected Joe on many levels, treating him with respect and dignity."
A few months after Joe passed Karen heard about the Care Dimensions Tree of Lights ceremony in Gloucester. The city was meaningful to her and Joe, so she decided to attend to honor Joe and support Care Dimensions.
"I was extremely grateful to the Care Dimensions staff for their support; I wanted to give back by supporting the event," she said.
"I couldn't believe how many people had lost loved ones, based on the people I saw at the event," Karen said. "It was especially moving for me to see Joe's name in the Honor Roll Book, and it was so meaningful. This is a special group I will be part of forever."
While our website will give you a better understanding about hospice care and the services that Care Dimensions provides, no one can tell the true story quite like our patients, families and staff. We encourage you to take a moment and read their stories and watch our videos.
You'll be forever changed as you learn about life's difficult final journey and the amazing patients, caregivers and staff who've embarked on the experience together.
---