Featured Story
Care Dimensions Hospice Team Links Mother and Daughter During COVID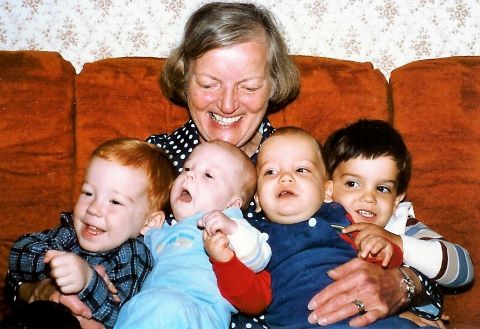 Bertha Eastman loved taking care of her family, home and neighbors. On walks around her neighborhood, she'd bring up her neighbors' garbage cans and put their newspapers by their front door. Bertha collected pineapple figurines and filled her house with them. She was a hugger who adored chocolate and loved talking about her husband, Cooper, who died in 2006.
"She was devoted to her church, singing in the choir in her early years then participating as a greeter and usher in her later years. She always loved singing the hymns," said her daughter, Dale Eastman Acker. "I always knew she was having a good day when she was singing."
Living alone after her husband's death, Bertha began to decline. By 2013, at age 87, she was exhibiting signs of dementia. Dale knew she required complex medical support, but her mother refused to leave her home. "I was a nurse for 40 years and my instincts told me to support her right as a patient to make her own choices, but she had a history of anxiety disorder and I knew she needed more care," said Dale, who lives in North Carolina, visited periodically and managed her mother's affairs remotely.
Bertha became more and more disoriented and Dale finally convinced her in 2018 that a move to a nursing home and its memory care unit would be for her own safety. One year later, after her mother's health took a downward spiral, the nursing home recommended bringing in Care Dimensions hospice. Dale agreed and the hospice team of Suzanne Distelrath, RN case manager; Jennifer Culgin, NP; Mary Ruhl, LICSW; and chaplain Michael Millman quickly responded.
Dale couldn't visit her mom regularly because of the distance, so regular communication with the hospice team took on added importance and she relied on them for an extra layer of support to keep her updated on her mom. "Michael called me regularly during the many months Mom's health declined," Dale said. "He even arranged to meet with me during one of my visits with my mother to provide therapeutic support, and he made many attempts to visit her, despite her rejection of most visitors. And knowing how badly I wanted to see and talk to my mom more regularly, Mary coordinated video calls between me and my mom."
But then, in March 2020, as the nursing home observed COVID-19 pandemic precautions and restricted all non-healthcare provider visitors, Dale couldn't see her mom at all. She was even more grateful for the hospice team's support and consistent communications.
"The nursing home staff understood how heart-wrenching it was for patients and families not to be together during COVID, so they really appreciated the additional support the hospice team provided to patients and families," Ruhl said. "They knew how important it was for me as a healthcare provider to continue to be able to visit with Bertha and really act as Dale's eyes and ears."
As Distelrath cared for Bertha she also supported Dale, educating her about how Bertha's dementia was progressing, what typical behaviors she could expect, consoling her when Bertha's symptoms flared up. "We set up several Facetime video calls for her with her mom, but Bertha was disoriented and wouldn't participate. Dale would end up feeling rejected as Bertha was always lashing out and not allowing for a meaningful visit," Distelrath said. "We told Dale that it had nothing to do with her – it's the disease and the disease process. We kept trying to connect the two of them because we knew how important it was to Dale to have that personal contact."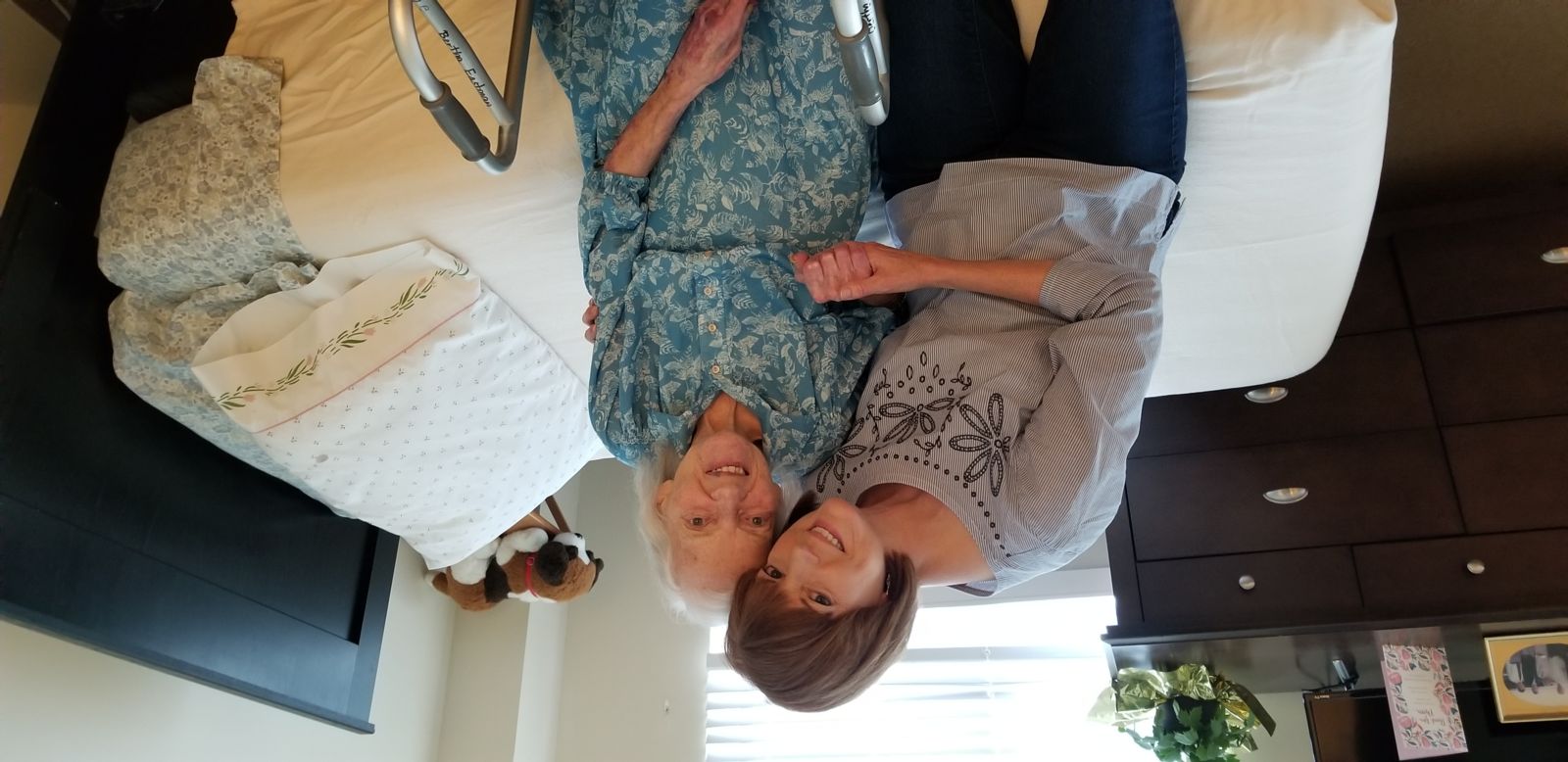 "It crushed me to be rejected by my mother when one big reason I was calling was to sing 'Happy Birthday' to her," Dale said. "The week she was dying it absolutely tormented me that I could not be there to help take care of her and hold her hand. It was so hard, knowing I should be, as both daughter and nurse. Once I began thinking of Suzanne as an extension of me, I had greater peace of mind and so appreciated her calls to keep me updated. Suzanne pressed on and continued to provide compassionate care, acting as patient advocate in all situations. I am so very grateful for all she did for Mom.
"Care Dimensions has a very caring and compassionate team. I prayed every day that God would send guardian angels and earth angels to watch over Mom and keep her safe. He sent the Care Dimensions team to fill that role."
While our website will give you a better understanding about hospice care and the services that Care Dimensions provides, no one can tell the true story quite like our patients, families and staff. We encourage you to take a moment and read their stories and watch our videos.
You'll be forever changed as you learn about life's difficult final journey and the amazing patients, caregivers and staff who've embarked on the experience together.
---