In the News
September 2, 2020

Care Dimensions in Waltham welcomes Dr. Kristen Schaefer to hospice team
Waltham Tribune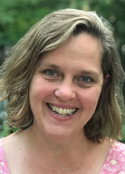 The Waltham office of Care Dimensions recently welcomed Dr. Kristen Schaefer to its hospice and palliative care physician team.
Schaefer is the medical director overseeing hospice medical providers and caring for patients in Care Dimension's greater Boston service area and at the Care Dimensions Hospice House in Lincoln. She also manages the education and training of medical students, residents and fellows on clinical rotation at Care Dimensions, supports outreach to professional health care organizations and clinical innovation through educational activities and relationship building. In October, she will take over as director of Fellow and Medical Resident Education for Care Dimensions.
A graduate of Princeton University and Harvard Medical School, Shaefer completed a primary care internal medicine internship and residency at the University of California San Francisco, San Francisco General Hospital and is an assistant professor of medicine at Harvard Medical School. Schaefer joined Care Dimensions in July 2020.
"During the 12 years I worked as a physician in the Department of Psychosocial Oncology and Palliative Care at the Dana-Farber Cancer Institute and Brigham and Women's Hospital in Boston, I collaborated often with Care Dimensions nurses, physicians and clinical liaisons," said Schaefer. "Care Dimensions was one of my very best, if not best, hospice collaborators."
Hospice aligns with her original desire as a primary care physician to care well for patients who are "seriously" ill or dying.
"I have gratitude for the hospice care my friends and family have received over the years," said Schaefer. "My personal experiences of hospice care taught me how meaningful hospice is and helped me realize what I can do for others.
"I have always admired Care Dimensions. I had referred patients over the years and collaborated with Dr. Stephanie Patel, chief medical officer for Care Dimensions, on many occasions clinically and as an educator to give medical students, residents and practicing clinicians exposure to hospice.
"I had always wondered if there could be a role for me there and I happened to see the job listing for a medical director this winter. This is the job I wondered about all these years."
Now that she's at Care Dimensions, Schaefer said she finds herself "among an awesome group of clinicians and colleagues in an incredibly well run, nurse-run organization. I admire Care Dimensions and I feel lucky to be a part of it."
Since 2008, Schaefer has been a senior physician in the Department of Psychosocial Oncology and Palliative Care at DFCI and a palliative care attending physician at the Brigham and Women's Hospital in Boston. She served as director of Medical Student Education for the DFCI Division of Adult Palliative Care from 2010 to 2020 and as the inaugural medical director of the BWH HeartPal Program from 2018 to 2020. Prior to specializing in hospice and palliative medicine, Schaefer served as a PCP in San Francisco, the Navajo Nation and Washington, D.C.