News Releases
July 1, 2016

22nd Annual Hospice Auction & Regatta a Huge Success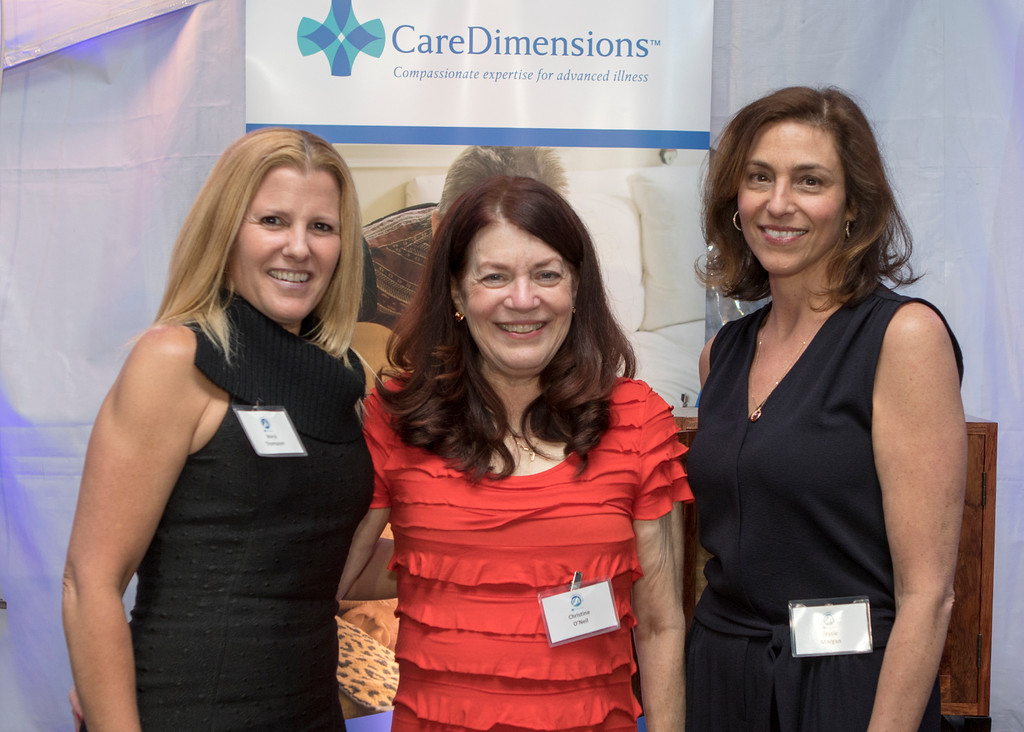 July 1, 2016 – Care Dimensions Auction & Regatta co-chairs (l-r) Meryl Thompson, Christine O'Neil and Jessie Morgan, all of Marblehead, presided over the 22nd annual fundraiser held on June 17 at the Boston Yacht Club in Marblehead. This year's event raised over $370,000 to support the nonprofit hospice organizations mission of providing expert care, support, education and consultation to those affected by life-limiting illness, death and loss. This year's signature Regatta artwork, Memories of Marblehead, by Topsfield artist Meg Black raised a total of $25,000. The festivities, continued on Sunday with a Father's Day regatta featuring 26 boats, with Knotless owner Ken Bowden going on to represent Care Dimensions at the National Hospice Alliance Regatta later this year. For more information visit, www.CareDimensions.org/regatta.
Care Dimensions Employees Celebrate Circle of Life Award

In celebration of winning the prestigious national 2015 Circle of Life award honoring innovation in hospice and palliative care, the staff of Care Dimensions took to song "performing" (with vocal assistance from the Mormon Tabernacle Choir) the iconic Circle of Life song. Enjoy!
To view photos from our Circle of Life Award celebration, click here.