News Releases
July 1, 2016

22nd Annual Hospice Auction & Regatta a Huge Success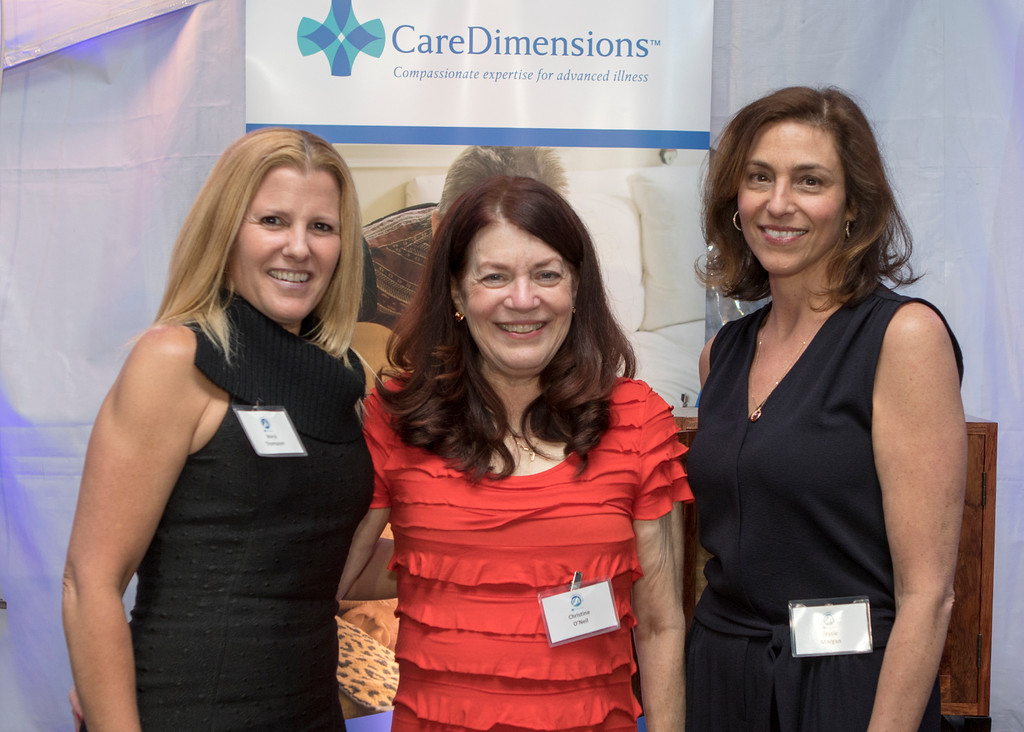 July 1, 2016 – Care Dimensions Auction & Regatta co-chairs (l-r) Meryl Thompson, Christine O'Neil and Jessie Morgan, all of Marblehead, presided over the 22nd annual fundraiser held on June 17 at the Boston Yacht Club in Marblehead. This year's event raised over $370,000 to support the nonprofit hospice organizations mission of providing expert care, support, education and consultation to those affected by life-limiting illness, death and loss. This year's signature Regatta artwork, Memories of Marblehead, by Topsfield artist Meg Black raised a total of $25,000. The festivities, continued on Sunday with a Father's Day regatta featuring 26 boats, with Knotless owner Ken Bowden going on to represent Care Dimensions at the National Hospice Alliance Regatta later this year. For more information visit, www.CareDimensions.org/regatta.
Care Dimensions Hospice House Video Tour
The Care Dimensions Hospice House, located in Lincoln on the Waltham town line, is a gracious and private home-like setting for patients who need hospital-level care for complex pain and symptom management. To learn more, call our Referral Center at 888-287-1255.