7 Coping Tips for Family Caregivers During the Holidays
Posted on November 23, 2018 by Patrice DePasquale, LICSW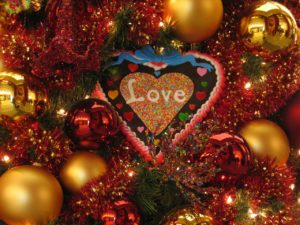 Holidays are meant to be a celebratory time that creates lasting memories with family and friends. If you are caring for a loved one who is seriously ill, however, balancing caregiving responsibilities and holiday preparations can feel overwhelming.
At Care Dimensions, our physicians, nurses, social workers, chaplains, and trained volunteers witness the stress that many family caregivers experience at this time of year. Here are seven coping tips to help caregivers minimize stress and enhance quality time spent with family and friends during the holidays:


Be realistic and about your holiday plans and forget about perfection. As a caregiver, you may need to compromise and be flexible.


Don't abandon healthy habits. Make sure to eat well, try to get quality sleep and try to exercise. Physical activity is a good way to release the tension that builds around this time of year.


Have some fun. Keep in contact with friends. Arrange for someone to stay with your loved one while you see a movie or go to lunch.


Keep your schedule simple. Know your limits and give yourself permission to do only what you can reasonably manage.


Make new traditions. Have a potluck dinner, order meals from a restaurant, or stay home instead of traveling.


Be kind to yourself; recognize that you are doing your best and acknowledge that you are a good caregiver.


Seek support from family or friends who offer positive encouragement and understanding, and are willing to help lighten all you are juggling.





Although you cannot change your loved one's serious illness, you can change the way you approach the holiday season. Enjoy the special moments. A lot of love and laughter can be shared together this year. Focus on the here and now for all its simple pleasures and beauty.
The emotional side of advanced illness is often more devastating than the disease itself. Care Dimensions offers an array of resources for family caregivers, including a drop-in caregiver support group that meets 10:30 – 11:30 a.m. on the second Monday of each month at the Bertolon Center for Grief and Healing in Danvers, MA, and the second Friday of each month at our Waltham office. For more information, see our Calendar or email
Grief@CareDimensions.org
.
[ ]