Grateful for Excellent Hospice Care, Surroundings at Kaplan House
Posted on August 28, 2019 by Janet Zipes
Patients who choose hospice care often do so after they've undergone myriad hospital-based tests and procedures under stressful conditions.
Such was the case for Tod Eaton of Peabody, who had been in the hospital when he was diagnosed with a life-limiting illness. He and his wife Paula decided that he would be most comfortable at home. With help from Care Dimensions, he was provided with a hospital bed and other equipment and medical care to monitor symptoms and help keep any pain at bay.
When Tod's condition worsened and his pain could no longer be managed at home, he was brought to the Kaplan Family Hospice House where he received round-the-clock attention. "I was just so impressed with the beautiful atmosphere and the wonderful care my husband received," says Paula. "My sons and I and other immediate family members were able to stay in the room with my husband all the time, which was so important to us," she adds. "The staff is also incredibly helpful and the surroundings are just beautiful."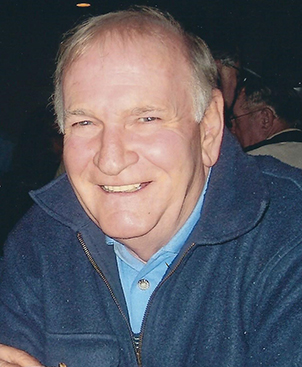 A dedicated family man with many friends, Tod's devotion extended to his beloved Boston sports teams, especially the Red Sox, whose games he watched repeatedly, along with episodes of "The Office," in his final days. Tod's sense of humor extended to all areas of his life, including his insistence (and family's acquiescence) that the chorus to Steam's "Na Na Na Na, Hey Hey Hey, Kiss Him Good Bye" be sung upon his passing. "Within minutes of his passing, the family sang a somber – if not loving – rendition of the chorus," Paula explains.
After Tod's death in August 2018, Paula and Tod's three sons—Brent, Trevor, and Lance—held a celebration of his life. It was at that time that Paula decided she would participate in the Care Dimensions Walk for Hospice. As if on cue, on that same day, one of Tod's sons was driving on the highway and suddenly noticed he was behind a truck with "NaNaNa"—the beginning of the famous lyrics—on its license plate.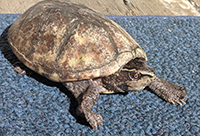 The family's Walk for Hospice team name, Eaton-Mudty, is a light-hearted nod to Tod's nickname. When he first became a grandfather, he decided against the name "granddad" and instead adopted the name of the family's pet turtle, Mudty, which in turn became what the whole family called him for the rest of his life.
Please consider supporting the Walk for Hospice on September 29, 2019. For more information visit: www.caredimensions.org/walk.

About the author
Janet Zipes is a freelance writer specializing in healthcare-related topics.
[ ]
Subscribe
Enter your email address to get
notified when new articles are published.
Search