Hospice Volunteers Adapt to Changing Roles During Pandemic
Posted on April 19, 2021 by Lisa Conti
When the COVID-19 pandemic temporarily halted in-person volunteer visits with Care Dimensions hospice patients, the company devised new ways for volunteers to serve patients and their families.
For the past year, volunteers' roles may have changed, but their commitment to service has remained solid. During National Volunteer Week, and every week, we thank all our volunteers for their generosity of spirit and time.
As we prepare to return to in-person volunteer visits, three Care Dimensions volunteers recently talked about their volunteering experience – before and during the pandemic – what inspired them to volunteer, and the rewards of volunteering.
What inspired you to become a Care Dimensions volunteer?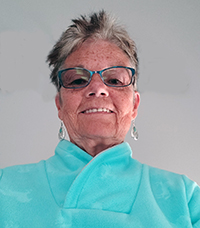 Julie Lynch of North Andover joined in 2018: I'm a retired nurse and I had been providing hospice care as part of my job as a visiting nurse. Also, I had seen how hospice benefited my mom at the end of her life, and I wanted to volunteer in retirement, so it wasn't a hard decision. It's what I'm meant to do.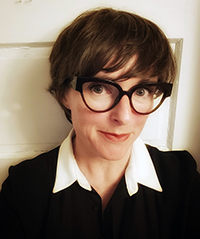 Heather Guarnotta of Boston joined in 2018: I companioned my mother-in-law while she was dying six years ago. It was a gift to be at her bedside, and it felt natural to stay present and hold space. After that experience, I took a course and earned an end-of-life doula professional certificate. I wanted to volunteer at a hospice that served my community. Care Dimensions seemed like a great match.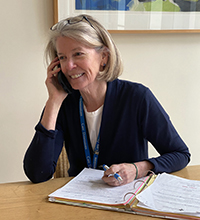 Abby Reeve of Beverly joined in 2013: It was true serendipity. I'd just moved back to the area and was looking for a volunteer opportunity – with nothing particular in mind. I saw a posting for hospice volunteers and contacted Care Dimensions (Hospice of the North Shore, at that time) and was told a training class was starting the next day. Perfect timing, I found what I was looking for. What I discovered turned out to be so much more.
What was your volunteer role prior to the pandemic, and what did you get out of it?
Julie: I visited a woman at a long-term care facility. On my first visit, I noticed there was a piano in the activity room, and I learned that my patient liked to hear piano music. On my next visit, I brought some of my music books with me, and after talking with her for about 30 minutes, we moved to the activity room. I began playing the piano, and soon my patient was joined by about 15 other residents. I felt like Liberace! It was so uplifting and amazing to see how people respond to music so well. I returned every Sunday until March 2020.
Also, I became certified in Reiki 1 and 2 and gave Reiki to patients at the Kaplan Family Hospice House once a week. During the sessions, I felt energy being transferred to the patients, and they would tell me, "I feel so much more relaxed," and "I can breathe more easily." I could almost see a peace that came over them.
Heather: After studying end-of-life care, I was eager to support people. Following the Care Dimensions volunteer training, I felt confident and started visiting patients in their homes. I took a shift at the Care Dimensions Hospice House, responsible for various tasks – greeting visitors, bringing the coffee cart to patient rooms, visiting patients, performing administrative work in the office, and making bereavement calls. One time I rolled the coffee cart to a room where the patient's wife had not been very forthcoming with the staff, but she invited me in. We sat together and chatted while she drank coffee. The next thing I knew, she started opening up: sharing photographs and requesting we take walks around the outside of the building. There was something about a smile, listening, and gesture of offering coffee that allowed us to connect. These interactions led to building a more significant connection with hospice house staff. She then was able to talk to her husband's social worker. It blossomed into a better situation, and I felt like I made a difference.
Abby: My first assignments were visiting with patients in their homes and/or long-term care facilities. I loved meeting people and hearing their stories. I've also made check-in calls with patients and caregivers for the past seven years. I switched to all check-in calls a few years ago due to other commitments at home. I've enjoyed speaking with all sorts of people, from different walks of life, different generations, with struggles, accomplishments, interests, hobbies, tastes in music, books . . . I'm constantly surprised and delighted. I always come away with some new appreciation.
How has your volunteer role changed during the pandemic, and what has that meant to you?
Julie: Each month, I receive a list of people to call four months after they lost someone who had been on Care Dimensions' hospice service. I check in to see how they're doing and then most of it is listening. People need an ear. Every person I've called is so appreciative of everything Care Dimensions had done for them and their loved one. I've received the same reaction when delivering comfort bags to the homes of bereaved families. (Each bag contains a note, votive candle, picture frame, and river stone.) After dropping off a bag at a doorstep when nobody answered the doorbell, I returned to my car and a woman ran out to say thank you. She was so appreciative. That's priceless.
Heather: Serving patients and their families during the pandemic has been incredibly rewarding. On Thursdays, I make check-in calls with patients and caregivers. I inquire about medication, supplies, and equipment to ensure they have everything they need for the weekend. Both patients and caregivers have responded well to these calls. What started as one- or two- minute check-ins have developed into longer conversations and deeper connections in many cases. One check-in call with a patient's daughter transitioned to a more extended weekly phone visit. The simple question, "How are you doing today?" is beneficial for caregivers, who often express they feel supported and grateful to know Care Dimensions is always there for them. I've continued to make bereavement calls and deliver bags. Several family members referenced the comfort bags and how important it was to receive the bag and feel connected to its contents.
Abby: I enjoy reaching out to families each week with check-in calls. Sometimes you speak with the patient, sometimes the caregiver. Some calls are short and some calls are much longer conversations with a patient or caregiver who looks forward to a break in their day. Either way, they tell me they appreciate the "check-in." During the past year we've all experienced changes in our lives due to COVID-19 restrictions. It could be increased isolation, boredom or loneliness. The calls are a great way to stay connected.
I've also handed comfort bags to bereaved spouses, children or other family members who are so thankful. One delivery happened to be on the day of this woman's 51st wedding anniversary; she had lost her husband a few months prior. She was home, alone and feeling emotional when I knocked on the door. I handed her the bag and told her we were sorry for her loss, we were thinking of her and hoped that the letter and items in the bag would help her during this difficult time. She was so thankful and said everyone at Care Dimensions were angels. Volunteering is rewarding and fulfilling and I certainly get back more than I give.
Learn more about volunteering with Care Dimensions.
About the author
Lisa Conti is Senior Marketing Communications Specialist for Care Dimensions and manages its Voices of Care blog.
[ ]
Subscribe
Enter your email address to get
notified when new articles are published.
Search